President's Desk
Stabilization, growth, and planning for the future
Jan 18, 2022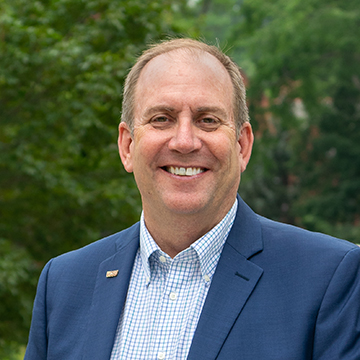 Greetings from VCSU!
January brings a new year to all, and a new semester to those of us on college campuses. Even though the temperature outside may not be feel like spring yet, we are excited to welcome students back to campus for the Spring 2022 semester and finish out the academic year.
While it is still a bit early to announce our spring enrollment numbers, early indicators are positive. Maintaining a stable enrollment in these challenging times is a tribute to our students, faculty, staff, and community, and at VCSU we have seen increasing enrollments – counter to the national trend. In a January 13 article, The Chronicle of Higher Education reported that undergraduate enrollments declined in every sector. Public 4-year institutions reported a 3.8% decrease in fall enrollment from the previous year. While we maintain our excellent undergraduate enrollment numbers, our graduate enrollment increased by nearly 20% this past fall.
Our commitment to provide top-notch facilities is part of planning for the future at VCSU. Our capital campaign is off to a wonderful start with more than $5.3 million in current pledges and gifts to help ensure the future success of the institution. Additionally, intensive preparation for development of our next strategic plan is currently underway. This planning is being done concurrently with the creation of our next strategic campus master plan. These important processes will align with the capital campaign and will involve stakeholders from across campus and the community.
The delivery of high quality and impactful academic and extra-curricular opportunities for our students is the focus of everything we do. We sincerely appreciate the trust placed in us to provide the highest-quality university experience. The many activities and initiatives underway, along with engaged and active learning on campus seems to make the days, weeks, and months fly by. It won't be long, and we will be shaking hands and congratulating our graduating class of 2022 at our spring commencement ceremony.
To all seniors and those completing their graduate studies this semester, we hope you enjoy your last semester to the fullest!
Go Vikings!