Robertson & Mythaler Details
Single – $1,880.00* per semester
Double – $1,430.00* per semester
*prices listed are for the 2023-24 academic year only
Robertson Hall sits behind the historic President's House and its connected single-floor neighbor, Mythaler Hall, is across the street from the Student Center. Each floor of both halls can be reached by stairs and has a lounge, a washer and a dryer, a room to dispose of trash, and a kitchenette. The first floor of Robertson has a full kitchen, and there's a pool table in the lounge of the second floor. A full fitness center can be found in Mythaler. "RobThaler" rooms also have wide, newly updated windows to enjoy views of campus.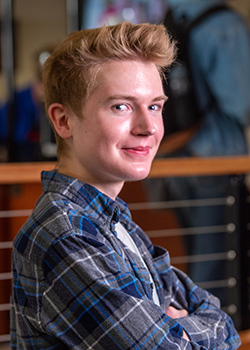 Ian Keyes
Robertson Hall resident

Everything on campus is within walking distance. I can go to class, get food, or see friends without too much planning. In Robertson, the big windows show a nice view of nature outside, especially in the fall. Having friends as neighbors in the same hall makes for such a fun atmosphere!
Quick Info
Single-gender male hall
Communal layout with bathrooms per floor
114 beds available
1 – 2 residents per room
Air conditioning in hallways
Daily bathroom cleaning
Clothing storage
Kitchen
Lounges with TV
Exercise room
Pool table
Room to dispose of trash
Wireless internet
Printing
Cable TV
Free laundry
Air conditioning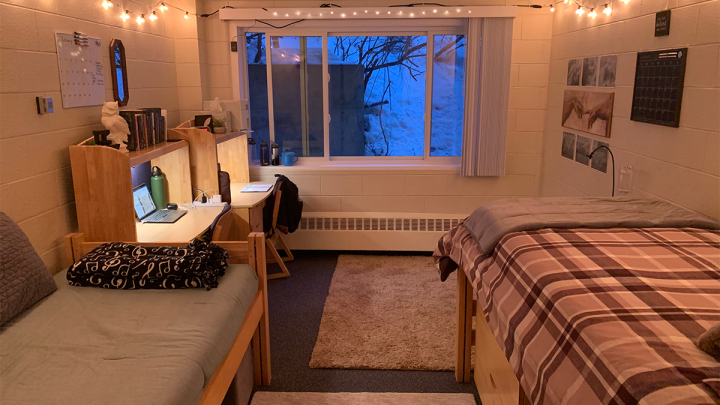 Contact Residence Life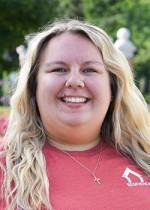 Brittany Nathan
Asst Dir for Residence Life
I am a 2019 VCSU graduate and I love our Residence Halls because they allow students to come together and be part of a community. Two of my favorite things in our halls are the game nights and the programs that our Resident Assistants put on! Go Vikings!