Admissions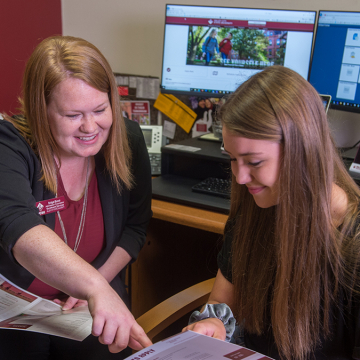 Become a Viking.
Gaining admission to Valley City State University is the exciting starting point of your college years. We will welcome you into our community where we'll help you nurture your interests and shape your future through small classes and personal attention from our dedicated faculty and staff. Start your VCSU experience today.
Application Guidelines
Start the admissions process.
Whether you're starting college for the first time, transferring from another institution, or earning an additional degree, we've made applying to VCSU quick and simple. Let's determine what type of application you need to fill out and get started.
Apply Now
Review tuition and fees.
As you prepare to attend the university, it's important to create a financial plan to cover college expenses, including tuition, room and board, and fees.
Learn More
Utilize our Net Price Calculator, designed for you and your family to estimate the cost for an academic year at VCSU.
Net Price Calculator
Financial Aid
Apply for financial aid.
We're committed to helping you receive financial help in order to affordably attend the university. In fact, during the 2018-19 academic year, 97% of our new freshmen received grants/scholarships.
Learn More
Enroll at VCSU
Make it official.
You've been admitted to VCSU, and now you have an important decision to make. If you decide this is where you'll pursue your passion, it's time to enroll and break out the Viking gear. After that, the checklist leading up to the first day of school begins—choosing housing, attending new student orientation, and registering for your classes.