Apply to Valley City State University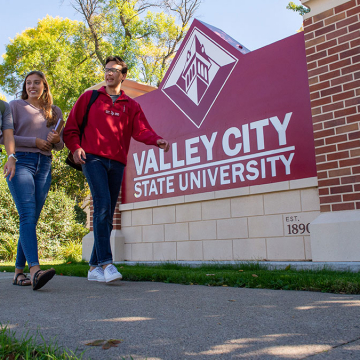 Join our family
Explore the possibilities when you apply for admission to Valley City State University. The application process is simple, affordable and opens doors to a successful future.
Application fee WAIVED from 12-21-22 through 2-28-23 for first-time freshman or transfer students. Use code "VCSU" to apply for free!
Start today
Application Process
Apply to Valley City State University to start your one-of-a-kind college experience.
With easy-to-follow guidelines and helpful staff available to assist you with any questions, our application process is easy to navigate. Follow the steps below to start your VCSU journey.
Fill out our online application.
Enjoy your free application submittal!
Submit other necessary materials for your application.