Valley City State University
Student-focused,
learning-centered.
Rooted in tradition since 1890, Valley City State University takes pride in shaping you into the person you want to be, doing something you love. We're here to support you throughout your journey at the university, and beyond, as you go out into the world with your talent. VCSU is proud to be a part of the North Dakota University System. 
Academics
A major specific to you.
Choose from more than 65 academic programs, designed to teach you the skills needed to be successful in your career. Our offerings range from various education tracks to the very hands-on Fisheries and Wildlife Science program. And with a student-faculty ratio of 13:1, you'll get attention from professors who believe in your potential.
Explore Programs
Groups & Organizations
Student Life
Residence Life
Do your thing.
With 30-plus student organizations and clubs, you'll find your place on campus. Become a leader through student government. Start a new club. We want you to discover your interests and nurture them—you might be surprised what you're capable of.
Join Groups & Organizations
First-name basis on day 1.
Our close-knit community provides the unique opportunity to be on a first-name basis with everyone and make a difference on campus starting from the moment you arrive.
Get Involved
Just steps away from the center of the action.
Living on campus offers a once-in-a-lifetime experience that will help you immediately dive into activities and create friendships at VCSU while providing convenience and an easy transition to the university. Choose your new home from our various student housing options.
Live on Campus
Admissions
Where you belong.
Deciding where you'll spend your college life involves many factors, but one of the most important is that feeling when you step on campus and know you belong. Schedule a visit or contact us to find out if VCSU is a good fit for you. We're here to help you throughout the admissions process. Learn about what it takes to become a Viking.
Learn More
Featured Graduate
Meet Angeline Gannon
Meet Angeline Gannon, our Spring 2023 commencement speaker, former student body president and stand-out student. Angeline's involvement at VCSU was deep – as a student, she was involved in multiple clubs, athletics, and working as a resident assistant. Angeline was also recruited to help with the campus response to the COVID-19 pandemic; she helped students who were quarantined or experiencing symptoms. Tune in to the commencement livestream to hear more about Angeline's rewarding experience at VCSU.
Find the commencement program and livestream information here
Forward Together Capital Campaign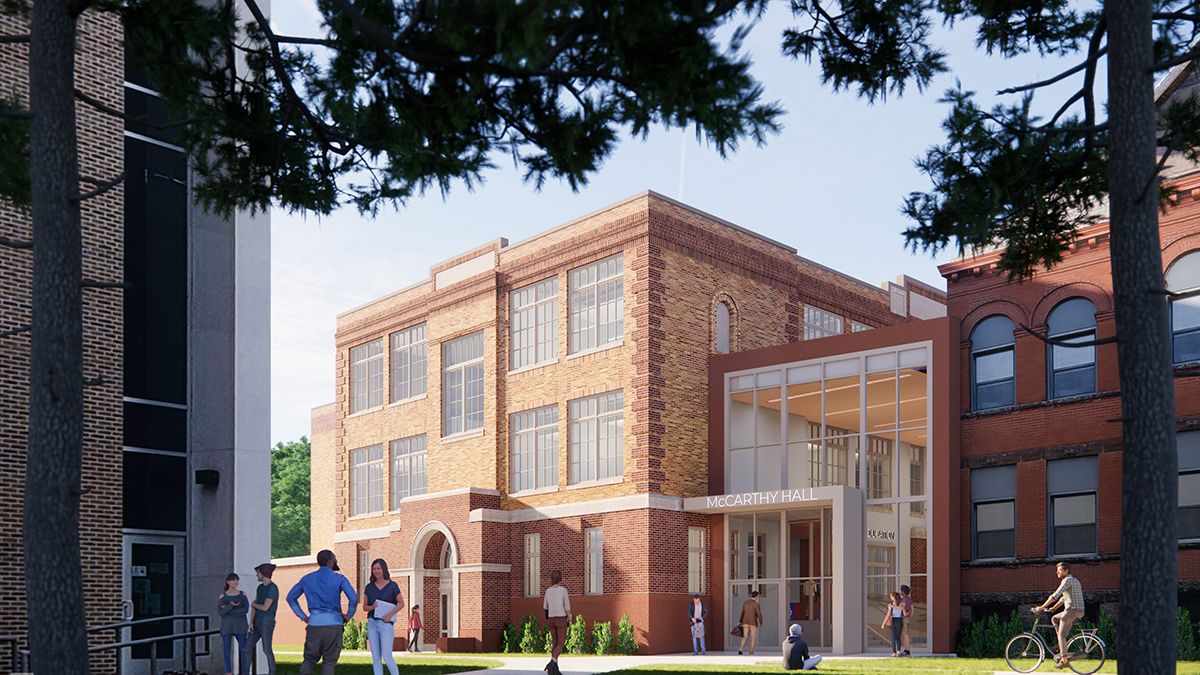 We are undertaking our boldest initiative yet: our first-ever capital campaign, Forward Together: The Campaign for Valley City State University. Learn more about our plans for updated athletic facilities, campus buildings, and enhancements to scholarships.