Enrollment Services Staff
From the moment you step foot on campus, our Enrollment Services staff is there to make your personal visit to VCSU informational and worthwhile. Meet our fantastic team that can help with any questions or concerns you have.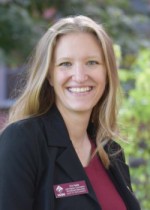 Erin Heide
Director for Enrollment Services
Hometown: Mandan, N.D.
Favorite part about VCSU: Popcorn Wednesdays in the Student Center! But really, the camaraderie all over campus is the best part about VCSU. Everyone works together to make this a great place.
Advice for prospective students: Go on a campus tour, talk to faculty and current students, ask tons of questions, and do your research! This place will be your home away from home for the next four years, so it's important that you feel comfortable and happy with your decision.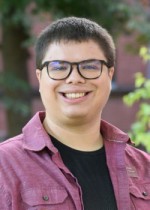 Jacob Frey
Admissions Specialist
Hometown: Jamestown, N.D.
Favorite part about VCSU: I like meeting incoming students, learning about their goals, and being a friendly face when they arrive on campus. Another bonus is working more closely with people I know from when I was a student here.
Advice for prospective students: VCSU has been named one of the top public regional colleges in the Midwest, and we always have staff and faculty working to grow our campus and create new areas of study.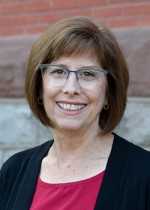 Kay Vinje
Admission Counselor
Hometown: Wyndmere, ND
Favorite part about VCSU: The college community here is so warm an inviting. The stage is set to begin endless successful careers here!
Advice to prospective students: Set high goals for your future and ask lots of questions.