As a leading technology university, VCSU is committed to keeping our students on the forefront of technological development with our hardware and online resources.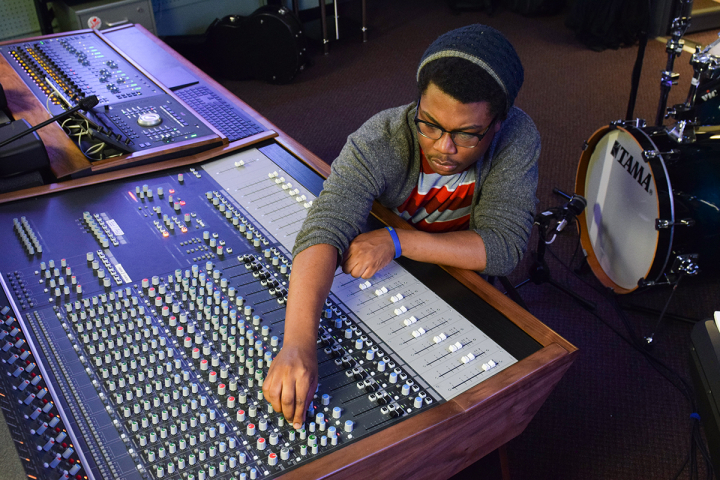 In 1996, VCSU became the first laptop university in the state that provided laptop computers for all students and faculty. We have kept with this tradition, providing regular laptop upgrades to campus to make sure our students are equipped for a changing technological landscape.
In 2015, our faculty began replacing some textbooks with free online resources (OER) for general education classes. Those efforts have saved students countless out-of-pocket dollars and help provide opportunities for more dynamic learning.
Our students are gaining valuable experience when they work with innovative equipment – such as our new recording studio, equipped with modern, industry-standard recording instruments.
Our Education department is re-inventing teacher education with a new program that allows VCSU students to substitute teach in a classroom for a day. The participating teachers cooperate in professional development on that day, allowing our students to gain real-world classroom experience before graduation.