Great Plains STEM Education Center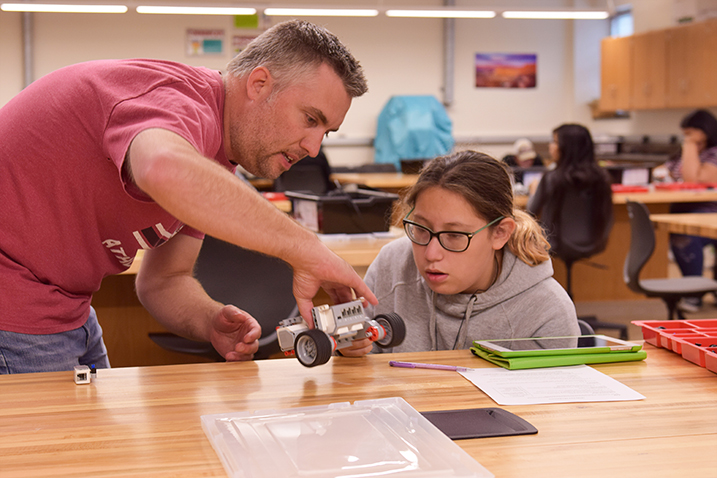 In 2010, VCSU established the Great Plains STEM Education Center to provide STEM education and training opportunities for K – 12 students and teachers. Since then, the Center has hosted numerous workshops for both students and teachers that include field trips, hands-on STEM activities, and valuable information sessions.
Jamie Wirth
Director, GPSEC
jamie.wirth@vcsu.edu
701-845-7734
Gary Ketterling
Coordinator, GPSEC
gary.ketterling@vcsu.edu
701-845-7446
GPSEC provides a wide variety of teacher professional development sessions and student STEM events all over North Dakota.  Contact us at any time.  We can set up a custom event for your school district.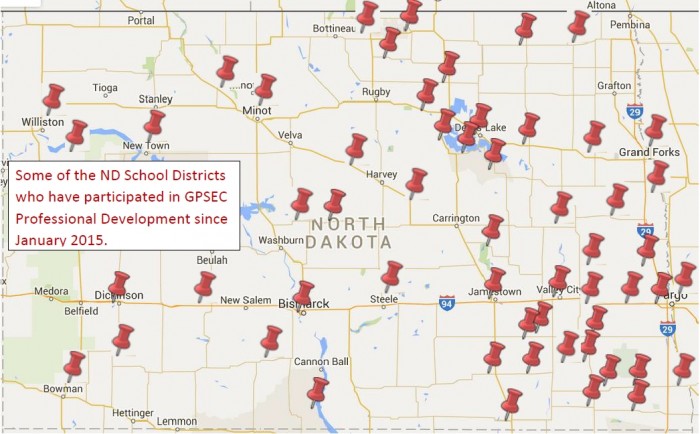 VCSU offers a 12 credit teaching certificate/endorsement for k-12 teachers. All courses are offered online and can be taken at either the undergraduate or graduate level. Click on the file below to view course offerings.
The Great Plains STEM Education Center offers a wide range of STEM curriculum training for K-12 teachers.  Please contact us with your specific needs and we will put together a custom professional development package for your school.