Human Resources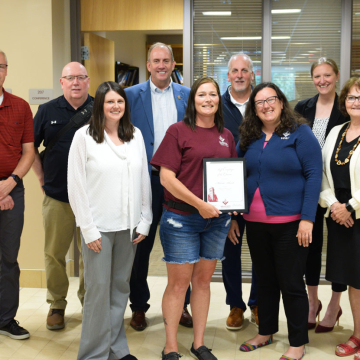 Apply Today - Building Services
Join our Facilities Services team as a Building Services technician and help to keep our campus clean and safe.
Apply Now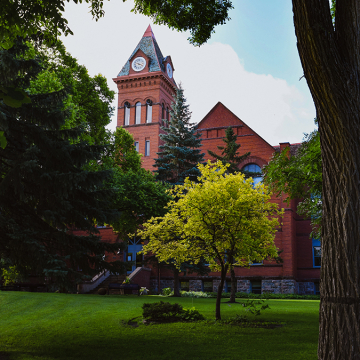 Apply Today - Athletic Complex Maintenance
Join our Facilities Services team in an athletic maintenance position, helping to elevate our Viking Athletic facilities.
Apply Now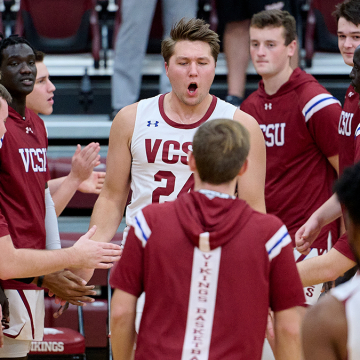 All VCSU Employment Opportunities
Academic
Graduate Assistant
Crafts/Trades
Services
Student Employment Opportunities
Students are highly encouraged to use their VCSU email address when applying.
Recognized as one of the top public regional colleges in the Midwest and one of America's "Best Colleges" for 25 consecutive years by U.S. News, VCSU offers more than 65 undergraduate programs in art, business, communication arts, computer systems and software engineering, education, kinesiology and human performance, language and literature, mathematics, music, science, social science, and technology education. Online Master of Education (M.Ed.), Master of Arts in Teaching (M.A.T.) and Master of Science in Business Information Systems programs are also available.
Founded in 1890 as a "normal school" (or teachers college), VCSU remains true to its heritage and has an outstanding reputation for producing some of the finest K-12 educators in the region.
VCSU enhances the learning experience by providing full-time students with access to their own laptop, advanced multimedia technology, high-speed wireless networking, and classrooms equipped with the latest educational technology. A student-faculty ratio of 13:1 gives students one-to-one access to faculty in ways that are impossible at other universities.
The 55-acre campus is bordered on the south by a forested hillside and on the north by the Sheyenne River. Campus architecture features a graceful blend of historic and modern buildings. The central campus is listed on the National Register of Historic Places as a Historic District, and in May 2017, BuzzFeed named VCSU's campus the most beautiful college campus in North Dakota.
The university is located in the southeastern part of the state in the city from which the institution takes its name. Valley City has a population of approximately 6,500 and is located 58 miles west of Fargo on Interstate 94, making the campus easily accessible both from the east and west. Valley City was named Expedia's "Most Beautiful Town" in North Dakota in March 2017.