Valley City Community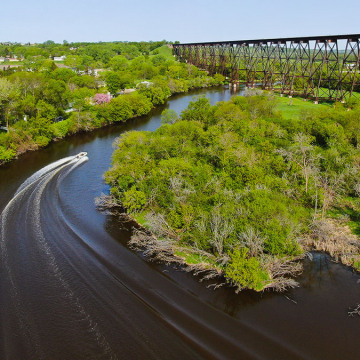 Valley City was named the "Most Beautiful Town" in North Dakota by Expedia in March 2017. With a population of 6,500, Valley City offers the ease and security of small-town living — and with Fargo just an hour away — the perks of a city nearby. A vibrant community with ample amenities, Valley City is one of the best places to live in North Dakota.
The Valley City community is surrounded by picturesque landscapes that provide a multitude of outdoor activities. Known for our iconic Hi-Line Bridge on the north end of town, we also claim Lake Ashtabula and the North Country Scenic Trail as recreational destinations. Fishing, hunting, and boating are popular activities in the summer, and community events are always happening, regardless of the season.