Our Driving Forces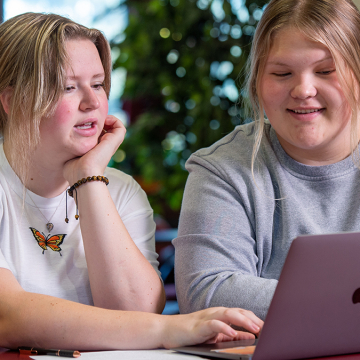 Mission, Vision and Values
Although many aspects of higher education have changed since VCSU was founded in 1890, the heart of our University has not. VCSU is dedicated to student education through our mission, vision, and values.
EXCEPTIONAL PROGRAMS
INNOVATIVE
Our Mission
Valley City State University is a public, regional university offering exceptional programs in an active, learner-centered community that promotes meaningful scholarship, ethical service, and the skilled use of technology. As an important knowledge resource, the University offers programs and outreach that enrich the quality of life in North Dakota and beyond. Through flexible, accessible, and innovative baccalaureate and master's programs, VCSU prepares students to succeed as educators, leaders, and engaged citizens in an increasingly complex and diverse society.
Our Vision
As an innovative university, we deliver distinctive, learner-centered experiences.
Core Values
Student-Focused: We place students at the center of all discussions.
Innovative: We try new things to help create the future.
Learning-Centered: We develop and sustain a culture of lifelong learning.
Collaboration: We work synergistically to advance our mission.
Engaged: We actively participate in the work of the university.
University Purposes
Deliver a quality educational experience in an engaging, innovative culture and a technology-enhanced environment.
Serve the best interests of our students, region, and society.
Lead effectively in applying information media technologies for learning.
Promote the appreciation of diversity and inclusion to enrich the quality of thought, discussion, and learning.
Award degrees in education, business, and the liberal arts and sciences.
2022-2026 Strategic Plan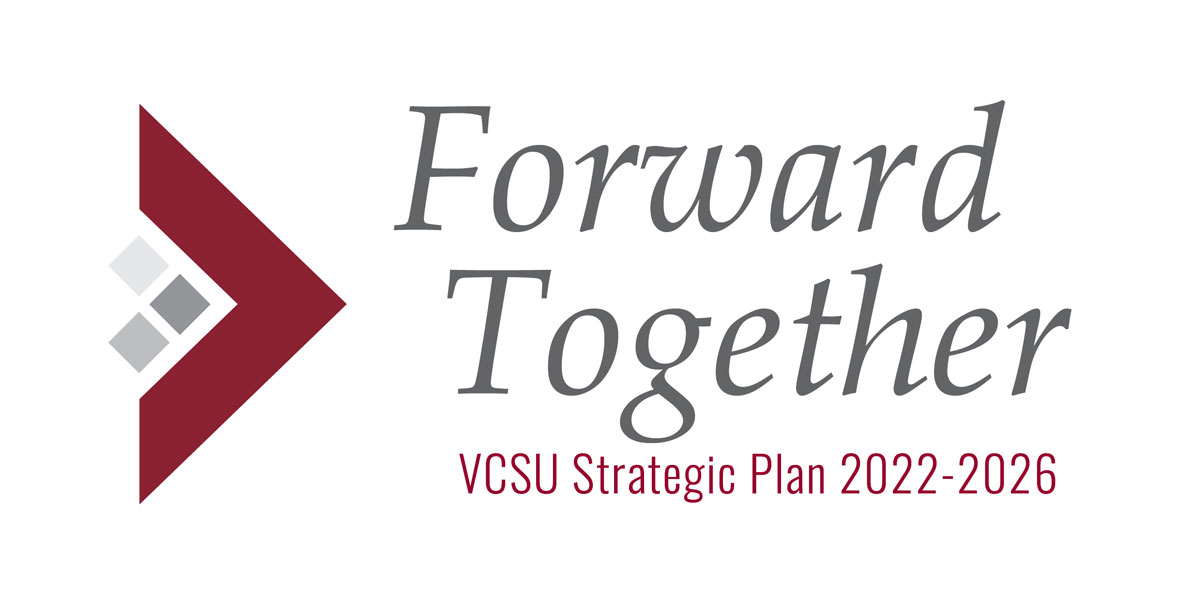 Planning for the Future
VCSU's strategic planning process ensures our people are at the heart of the new strategic plan. It was crafted through many campus-wide discussions including faculty, staff, students, and administration. Following the Society for College and University Planning integrated planning model to develop this plan, VCSU has renewed the commitment to move Forward Together in creating bright futures for the transforming world.
See the plan overview
Strategic Plan Vision
VCSU will be the region's preferred institution for students seeking transformative, quality experiences and meaningful connections.
Objective 1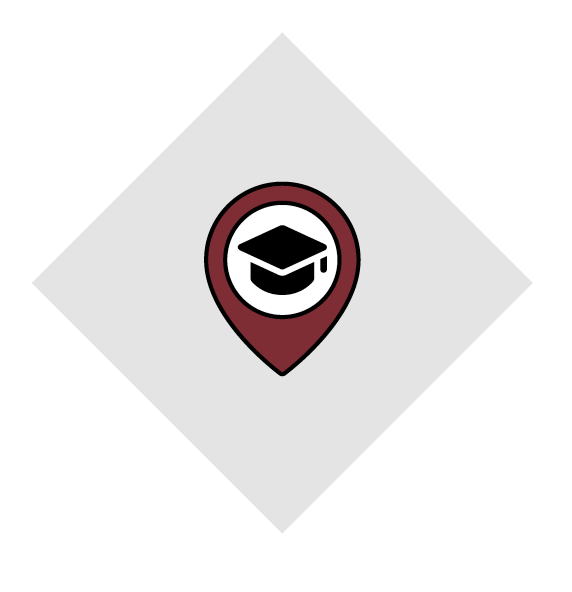 Ensure VCSU grows its regional reputation as the preferred institution for an increasing number of students
1.1 Recruitment: All campus departments will identify program capacities, optimization options, potential markets, and employ growth strategies to diversify and increase student enrollments by an average of 3% each year of plan to reach projected enrollment targets, which will be reported in program updates and reviews
1.2 Advising and Retention: Engage Retention Task Force and other efforts to improve student retention by 1% or more in each IPEDS cohort each year of plan
1.3 Marketing and Outreach: Actively promote VCSU's strengths, value, contributions, and distinctive attributes to existing and potential stakeholders and markets, making VCSU the university of choice to work, learn and grow
0

students

Total enrollment in the fall of 2022
Retention of first-time full-time students
0
Articulation and other agreements with 25 other partner institutions
Objective 2
Create quality experiences through innovation
2.1 Learning and Instruction: Improve program quality through instructional design standards within the digital course content environment, investment in programs and instruction, and agile and responsive curricular processes that support academic innovation and career relevance to transform career-ready graduates in a changing world
Process improvement and standardization
New programs and innovation
2.2 Innovation: Develop and pilot at least one project that encourages and supports continuous innovations leading to improved quality, efficiency, and culture
2.3 Facilities and Technology: Evaluate and align improvements in facilities and technology with campus and information technology master plans and innovation strategies
Programs providing practical educational experiences for majors
Overall placement rate of graduates based on survey respondents
0

faculty

Completing course design professional development
Objective 3
Cultivate an engaged community that supports innovation, growth, and quality
3.1 Student Engagement: Enhance quality of place, resulting in a thriving and vibrant campus community to attract and retain students
3.2 Employee Engagement: Design and implement human resources policies, procedures, and business processes enabling us to recruit and retain outstanding employees who perpetuate a flourishing culture where all stakeholders work and learn
3.3 External Engagement: Seek, build, nurture, and reinforce external relationships for VCSU's future
Students who would return to VCSU if they could start over again
Employees satisfied with employment at VCSU
0

%

Academic departments utilizing (or investigating) advisory committees