President's Desk
A tradition of excellence in elementary education
Apr 12, 2021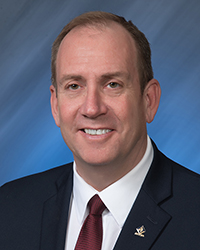 Greetings from Valley City State University!
Good news is always a pleasure to share, and the recent top national ranking of our elementary education program is worth noting.
The VCSU elementary education program was recently recognized by Study.com as the top elementary education program in the nation! Yes – best in the nation! What a tremendous tribute this is to the outstanding work of our faculty, staff, students and alumni. We are all proud of this program and thrilled for the recognition.
VCSU was founded as a Normal School in 1890 with a "purpose to provide instruction in the science and art of teaching to prepare teachers for the efficient discharge of their duties in the public schools of the state." Our mission to help prepare students to succeed as educators, leaders, and engaged citizens in an increasingly complex and diverse society continues today.
The Study.com ranking methodology considers three main qualities when examining criteria leading to their rankings – affordability, accessibility, and quality and value.
Affordability includes cost of tuition, financial aid support, and availability of alternative tuition plans.
Accessibility includes acceptance rates, educational support and resources, and non-traditional credit programs, including alternative, dual, AP, and transfer credits.
The quality and value criteria examines retention rates, graduation rates, student-faculty ratio, career resources and job placement, and student loan default rates.
With 1,438 education alums working in 157 different communities in North Dakota, we believe the reputation and success of the program is self-evident. We will continue to provide a "student first" approach and we pledge to continue meeting the critical need of providing highly-qualified educators for schools in North Dakota and beyond!
Go Vikings!