Dr. Alan D. LaFave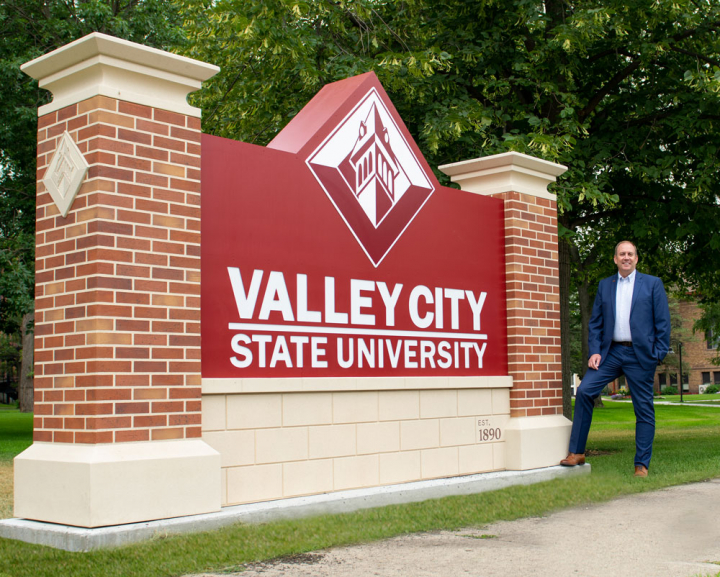 On Sept. 27, 2018, the State Board of Higher Education selected Alan D. LaFave, D.M.A., as the next president of Valley City State University. LaFave formally began his service to VCSU on Dec. 17, 2018. He previously served as provost and vice president for academic affairs at Northern State University in Aberdeen, S.D.
At Northern State, LaFave worked his way through the faculty ranks from instructor to full professor in the music department (1991-2015). He also served as music department chair (1994-97) and associate dean and dean of the School of Fine Arts (1997-15). LaFave served as provost and vice president for academic affairs from 2015-18.
An accomplished musician, LaFave holds doctoral and master's degrees in clarinet performance from Arizona State University, where he studied under the renowned Robert Spring. LaFave also holds a bachelor's degree in music education from Northern State. He is an elected member of the American Bandmasters Association.
LaFave's family includes his wife, Kari; daughters Lexi and Ashley; and son-in-law Logan Farnhorst.
Read Columns from the President's Desk
See the most recent columns from VCSU President Alan LaFave below. Or click on the link to see a complete library.
See all columns by President LaFave