President's Desk
President's Column – New faces, new roles, continued commitment to excellence
Jul 28, 2023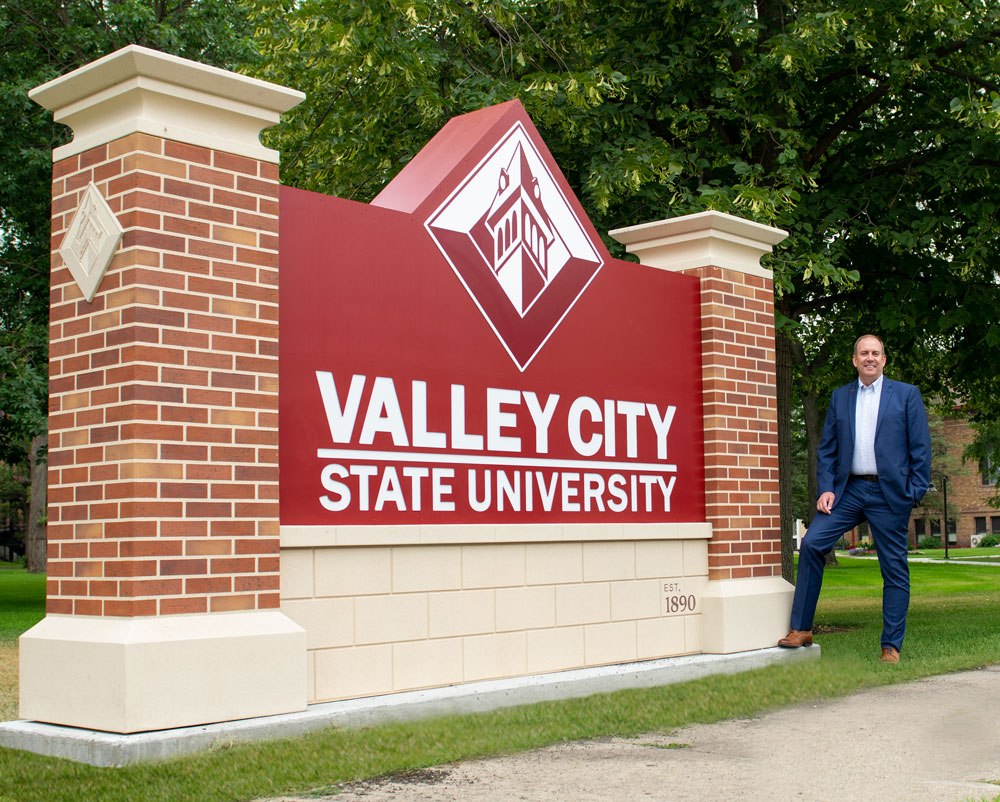 Greetings from VCSU!
As we enter the first week of August, planning efforts for resuming fall classes and activities are in full swing! We look forward to welcoming our returning students back to campus, as well as a large group of new students. Athletic teams are already returning to campus and will be beginning formal practice sessions soon. It's an exciting time, to be sure.
You may recall a press release from VCSU athletics in late June that described some of the new faces and roles in our athletic department. It's a good thing to be able to welcome successful alumni back to VCSU in the role of staff, faculty, or coaching.
One of those people that we've welcomed back this summer is Steve Olson. Steve has joined our institution as the new Director for Athletic Development and Game Management with responsibilities for the development and implementation of fundraising initiatives and revenue opportunities to support VCSU's athletic programs. He will work closely with the VCSU Foundation and Alumni and the Department of Athletics. This is a critically important time for our university and athletic program. We have had a very successful summer with the capital campaign and realize the need for improved facilities is paramount to our future success.
A 1988 graduate of VCSU, Steve brings a wealth of experience to this new position, including more than 30 years of working with college athletics. Steve's hire helps solidify our athletic department administrative structure by advancing Anna Bratsch to associate athletic director and removing the "interim" tag from Dennis McCulloch as athletic director. Good teams need individuals who bring different strengths to the table and that is precisely what has transpired this summer.
We also are very pleased to welcome the following new coaches to our university; Michelle Meiklejohn, head volleyball; Jayden Wilson, assistant volleyball; Alec DeMaria, head baseball; Vance Christianson, assistant softball; and Ethan Postler, assistant football. We are excited to have them join our Viking family and look forward to supporting them and their teams in the years ahead. Please join me in welcoming these new coaches to VCSU and the Valley City community!
I look forward to introducing our new faculty and staff in an upcoming article later this month. In the meantime, I hope you can find time to enjoy the remainder of the summer and connect with your friends and family.
Go Vikings!