Campus Activities
Valley City State University to Host Winter Commencement Dec. 16
Dec 10, 2021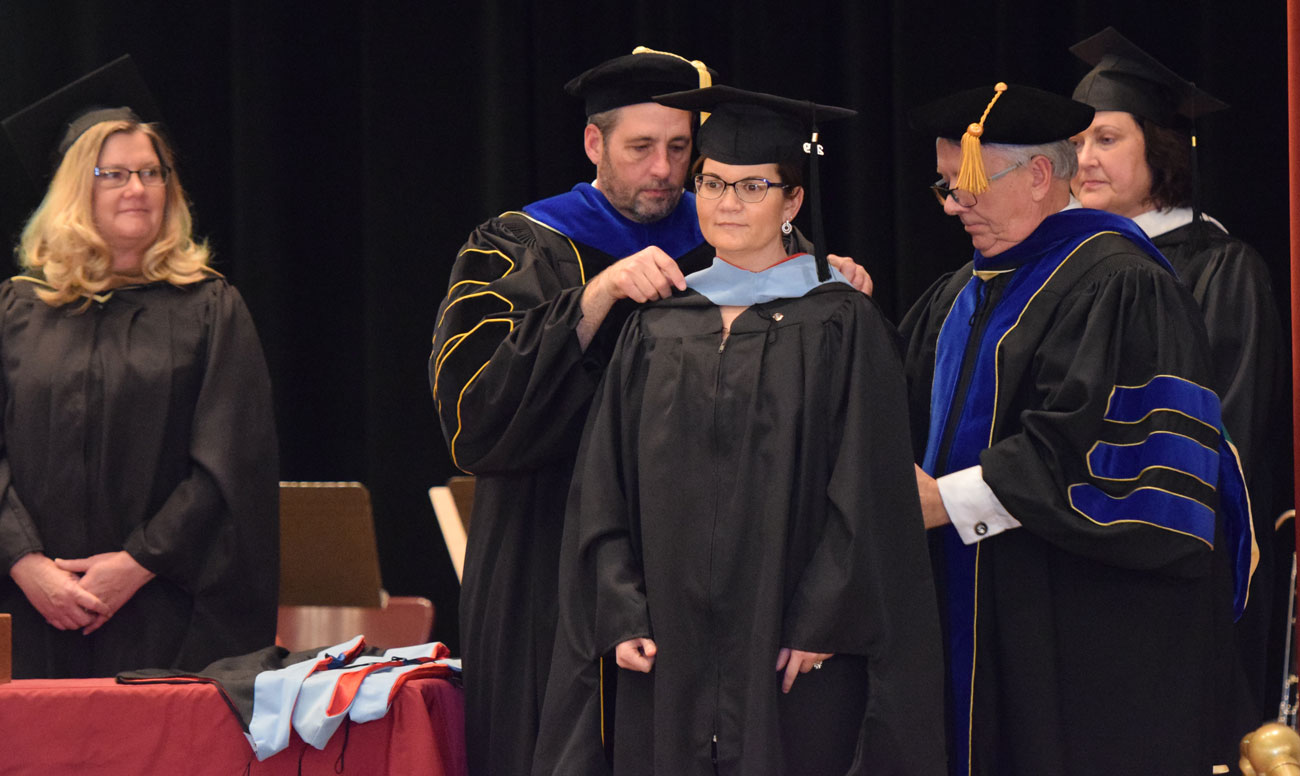 127 Graduates to Receive Degrees
Valley City State University (VCSU) will host winter commencement at 3:30 p.m. Thursday, Dec. 16, in Vangstad Auditorium.
127 students will receive degrees. This includes the awarding of 99 bachelor's degrees and 28 master's degrees. Bachelor's degrees being awarded include 54 Bachelor of Science in Education, 36 Bachelor of Science, five Bachelor of Arts and four Bachelor of University Studies. 23 of the individuals receiving master's degrees will be awarded a Master of Education. Five will be awarded a Master of Arts in Teaching.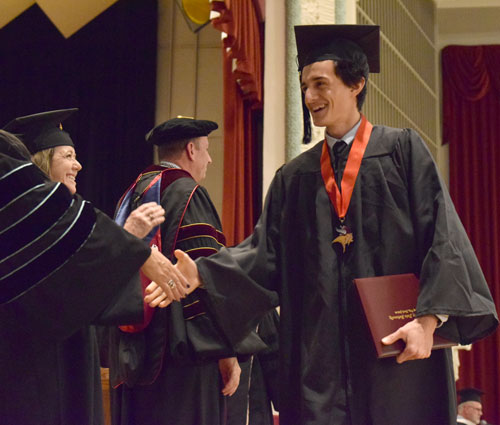 "We are so pleased to have excellent students receiving their degrees, and we wish them the best as they head off to be a part of the workforce," VCSU President Dr. Alan LaFave said. "These students have left their mark on our institution, and we will be proud to call them alumni."
With this commencement, VCSU will have conferred 27,038 undergraduate degrees and 529 master's degrees.
Attendance will be limited and face coverings are encouraged. Speakers include graduate Nick Lee, faculty member Rachelle Hunt, Dr. Alan D. LaFave and State Board of Higher Education member Jeffry Volk.
The event will be live streamed on VCSU's YouTube channel: www.youtube.com/vcsuvikings
For more information visit VCSU's commencement webpage.