News
VCSU announces Faculty Excellence Awards
May 11, 2022
President Alan LaFave has announced the Valley City State University Faculty Excellence Awards for 2021–22, recognizing "exceptional dedication and commitment to students and the university by outstanding teaching, scholarly activities, or university service."
This year's recipients are Susan Pfeifer, Senior Faculty (associate or full professor) award; Trent Kosel, Junior Faculty (instructor or assistant professor) award; and Harmony Richman, Adjunct/Special Appointment award.
Susan Pfeifer, professor of computer systems and software engineering, has been a faculty member at VCSU since 2005. Pfeifer holds a master of science degree from University of St. Thomas. She is also holds a P.M.P. certificate and is an SAP Certified Associate. Faculty members stated, "Susan has been a tireless worker and great asset to VCSU. She has developed several curricular initiatives, this includes the BPIM program and several certificates, but the first Masters of Science at VCSU that was recently approved, is the crowning achievement. Her gentle, yet persuasive, voice has given steady direction to the department through some turbulent times. Sue embodies what an excellent faculty member is; a steadfast worker, supportive peer, engaging teacher, innovative thinker and a friend. All of these qualities contribute to the mission of the university and have positive effects on our students, faculty, and staff."
Trent Kosel, assistant professor of mathematics, joined the VCSU faculty in 2020. Kosel holds a master of education degree from North Dakota State University. Kosel's colleagues highlighted that his "teaching strengths include strong content knowledge, use of a variety of instructional techniques, ability to integrate technology into the learning process and frequent use of standards-based assessment. Another nomination read, "As a first-year faculty last year, Mr. Kosel 'hit the ground running' with all facets of math department operations. From an instructional perspective, Kosel's student evaluations indicate strong engagement with appropriate and rigorous content. He has certainly brought a wealth of expertise from his k-12 teaching experience (e.g., standards-based assessment, individualized learning, classroom management, instructional technologies, etc.). Overall, Mr. Kosel's contributions thus far have helped revitalize and energize the VCSU Math Department. His expertise and valuable contributions have certainly helped fulfill the mission of not only the department, but the university as a whole."
Harmony Richman, instructor of education, has been with VCSU since 2018. Richman holds a master of education degree from Minnesota State University – Moorhead. "Harmony is a key to the success we have, for the School of Education, and most of all her students. We are so fortunate to have such a committed professional in our ranks. More importantly, our students are being given an incredible opportunity to learn from one of the best." Another nomination for Richman read, "Harmony is innovative and passionate as an educator. She has a thirst for learning. Despite having a great background in the use of technology, she is relentless at staying current or ahead of the field. Harmony has attended technology camps and conferences at the state and national levels. She has served on state committees and welcomes professional development opportunities. She researches and experiments with technology to find engaging applications for her teacher candidates.VCSU is fortunate to have this passionate educator as a member of our faculty. Harmony has high expectations and sincerely cares that VCSU teacher education graduates are ready to make a difference for their future students."
Susan Pfeifer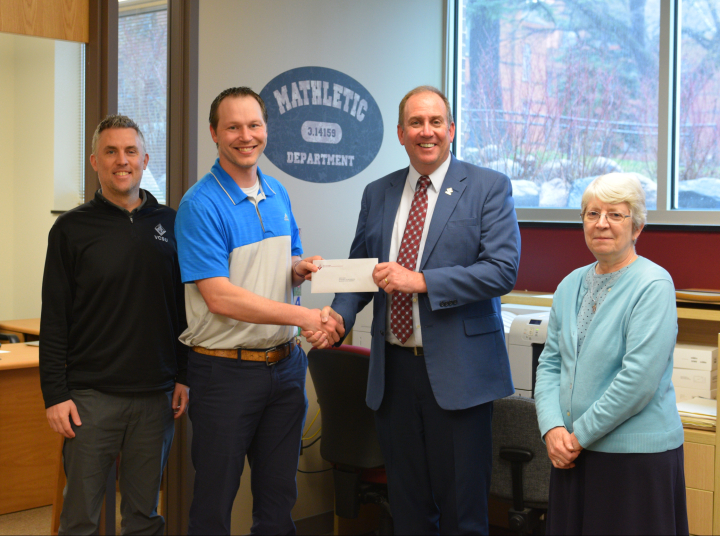 Trent Kosel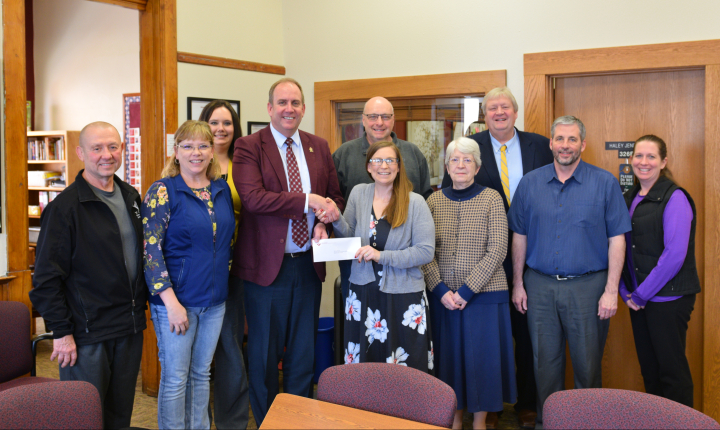 Harmony Richman
See a photo gallery from the Faculty and Staff Awards Banquet.