Alumni & Friends
VCSU Foundation to participate in Giving Hearts Day Feb. 9
Feb 8, 2023
The VCSU Foundation will participate in Giving Hearts Day on Thursday, Feb. 9 for the 7th consecutive year.
In 2022, 235 generous donors raised $18,524. Those dollars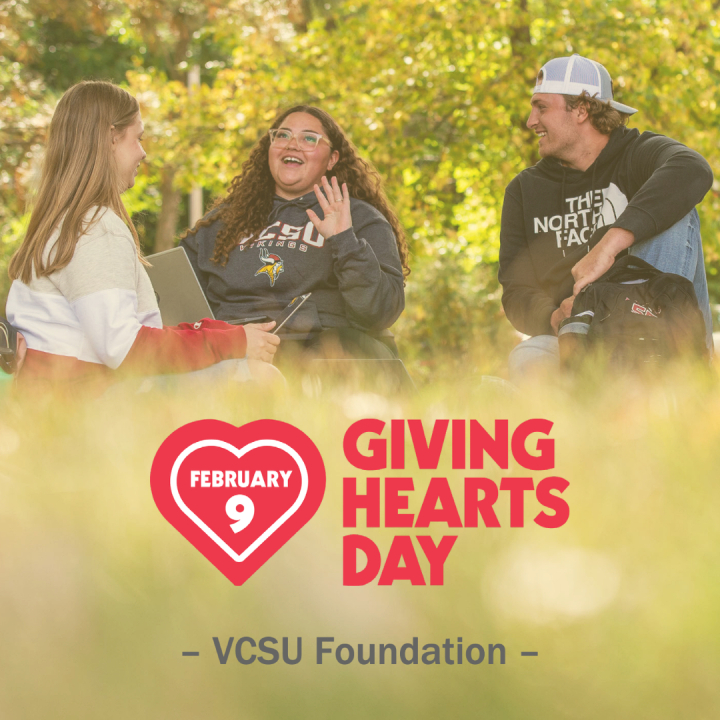 help VCSU students through scholarship support in addition to hosting alumni gatherings, award programs, Homecoming activities, and publish the alumni newsletter The Bulletin.
On Thursday, Feb. 9, supporters can donate $10 or more at givingheartsday.org by choosing the VCSU Foundation. The donation will be matched up to $5,000.
Donations can also be dropped off anytime between now and 4:30 p.m. on Feb. 9, at the VCSU Foundation Office. Checks delivered before Feb. 9, must be dated Feb. 9 and reference Giving Hearts Day in the memo section in order for the donation to be counted for the match. The matching gift is provided by Ludvigson, Braun & Co. — Matt Pedersen.
For more information about how to support VCSU during Giving Hearts Day contact the Foundation Office.