General News
VCSU Hosts NDUS Traveling Exhibition
May 10, 2023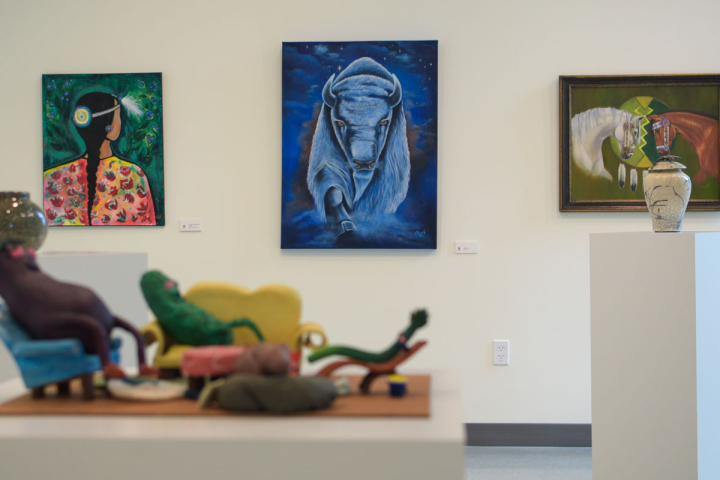 Valley City State University is hosting an art exhibition representing the cultural heritage of North Dakota. The show incorporates work from 24 different artists from multiple entities within the North Dakota University System (NDUS). The show has been traveling around the state this Spring and Fall.
The NDUS traveling show will be in the VCSU Center for the Arts Gallery through June 27. There will be a reception from 4 p.m. to 6 p.m., Wednesday, May 10, in the CFA lobby.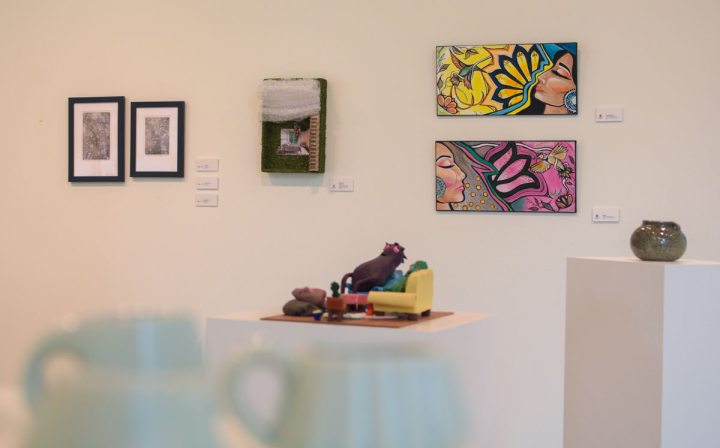 The exhibition was organized by Angela Mircsov, assistant professor for art and department chair. This show began as an idea after COVID-19 to bring back collaboration among visual art departments. In total five of the institutions are participating: Bismarck State College, Candeska Cinka Community College, North Dakota State University, Minot State University, and Valley City State University.
Each participating institution has students and faculty exhibiting what cultural heritage means to them. The exhibition will make its final travel to North Dakota State University in the Fall of 2023.