Academics
VCSU lauded by National Council on Teacher Quality
Oct 13, 2022
NCTQ highlights VCSU for equity and excellence for aspiring teachers of color
Education majors hold a 95.5% pass rate for the Praxis II exam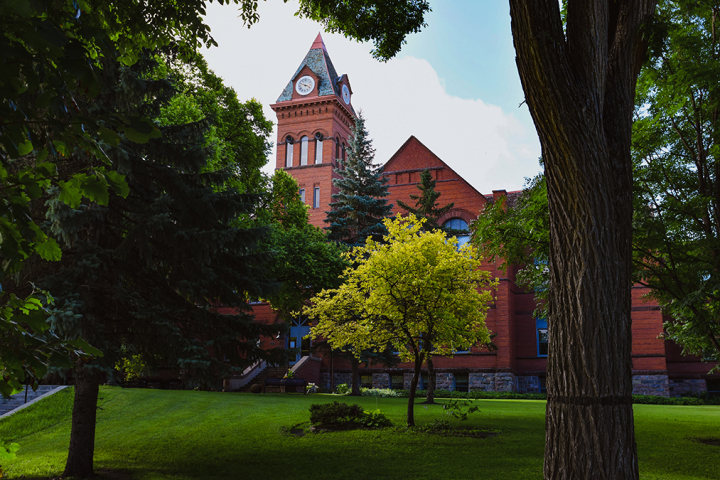 Recent data released by the National Council on Teacher Quality (NCTQ) shows that Valley City State University (VCSU) continues to be a leader in preparing the next generation of teachers, including helping students of color achieve success.
The NCTQ lauded VCSU for helping students of color achieve success on licensure tests. A critical component to that success is VCSU's Student Academic Services and Resource Center which helps teacher candidates prepare for difficult content areas that appear on standardized tests.
Teacher Education candidates are required to complete and pass content and pedagogy examinations for graduation and teacher licensure, such as the Praxis II test. Since Praxis II testing requirements for licensure began in 2006, 95% of all VCSU education graduates have passed the content exams and 96% have passed the pedagogy exams.
As one of VCSU's flagship programs, education has long since been a powerful program that has adapted to incorporate changes in the educational landscape. These changes help students transition into successful teachers.
Professor Alan Olson explained, "Our curriculum and field experiences are designed to prepare teacher candidates with the knowledge, skills, and dispositions to enter the profession and become effective teachers. VCSU has dedicated faculty and staff working with teacher candidates and we are fortunate to have excellent cooperating teachers in partnering schools."
VCSU has a long-standing goal of providing inclusive and diverse learning experiences for all students. The institution is moderately selective and exceeds the state's average first-attempt pass rate.
Using information and data gathered from faculty, first-year teachers, employers, cooperating teachers, teacher candidates and Praxis II data, VCSU works to improve the program and develop an effective curriculum.
Currently, VCSU has 1,438 education alumni in the field working across North Dakota in 323 different schools. Those relationships and networks help newly graduated teachers find a home in a classroom of their own.
"It's not only what we do in our program but also within our university," Dean of the VCSU School of Education Allen Burgad said. "The culture within our university has the greatest impact."
For more information about VCSU's School of Education click here. For more information about the report from the National Council on Teacher Quality, click here.