News
VCSU online programs ranked among best by U.S News and World Report
Mar 2, 2022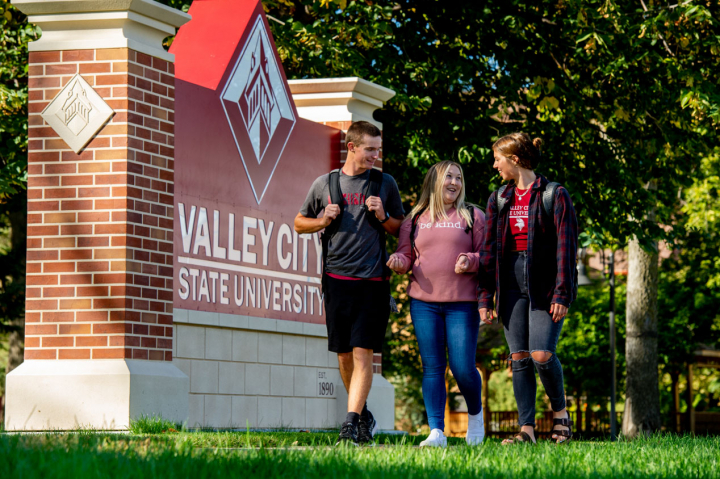 Valley City State University's online master's in education and bachelor's degree programs have been recognized by U.S. News and World Report in its Best Online Programs rankings.
VCSU was ranked second in North Dakota in both master's and bachelor's online programs. Factors considered in the rankings include student engagement, services and technologies available to students, faculty credentials and training, as well as expert opinion on the academic quality of programs. Student excellence is also considered for schools offering online master's degree programs.
"We continue to develop and offer a wide variety of degrees in dynamic ways that help students become future leaders," President Alan LaFave said. "We are a technology-driven school, and this nationwide ranking reaffirms the high-quality educational experiences our students receive in the classroom and online."
VCSU's new Master of Science degree in Business Information Systems launched in 2022, is intended to meet workforce needs in the community and statewide. This degree track is currently offered exclusively online.
The VCSU Master of Education (M.Ed.) program offers six concentrations: elementary education, English education, library and information technologies, teaching English language learners, teaching and technology, and technology education. The university also offers a Master of Arts in Teaching (M.A.T.) program, designed to help individuals with degrees in non-teaching fields earn teaching licenses.
Online bachelor's programs at VCSU include business education, business process integration management, career and technical education, communication, elementary education, English, English education, history, history education, management, math education, music, social science, social science education, and technology education.
For more information or to arrange an interview, contact Tammy Jo Taft at TammyJo.Taft@vcsu.edu.