Forward Together
VCSU Receives Capital Campaign Gift from BEK Communications
Aug 19, 2021
Valley City State University (VCSU) President Dr. Alan LaFave and BEK Communications Cooperative have announced another major contribution to VCSU's ongoing Forward Together capital campaign.
"This gift is a significant investment in our technology capabilities for the facility upgrades," LaFave said. "It also improves our ability to ensure the community fully enjoys the benefits of the first-class facilities provided through the Forward Together campaign. We are very appreciative of BEK Communication for their tremendous support of this campaign and their ongoing commitment to VCSU."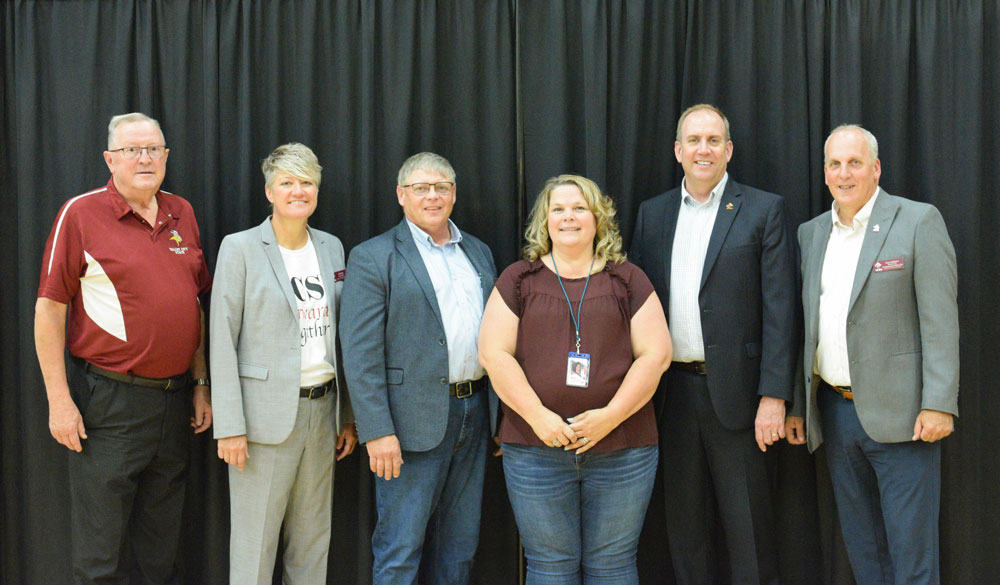 Specifics of the gift will be detailed closer to completion of the Forward Together campaign, but the commitment from BEK is multi-faceted and will be a critical piece of VCSU's future campus. The gift is one of several major gifts received so far during the early stages of VCSU's $25 million campaign.
"BEK Communications is proud to support Valley City State University and looks forward to continuing our relationship with such a fine institution. Being involved with VCSU's Capital Campaign provides BEK Communications with the opportunity to assist in providing innovative technology solutions for outstanding students, faculty, and staff," Judi Hintz, BEK East Manager said. "As we work together in considering the future success of the university, BEK Communications is honored to be a part of that vision and in having the opportunity to find creative and advanced solutions as part of such an endeavor.
"We recognize this effort as an important step that will shape the future of VCSU and the Valley City community," said Brett Stroh, president of the BEK board of directors. "As supporters of the community, and of local athletics, this campaign is something we are pleased to support."
VCSU's Forward Together Capital Campaign aims to raise a total of $25,000,000 to make a number of critical improvements to campus facilities, including an addition to the W.E. Osmon Fieldhouse and renovations of the Memorial Student Center and McCarthy Hall, and to enhance the student scholarship program. For more information on VCSU's Capital Campaign, contact the VCSU Foundation Office at 845-7203.