News
VCSU to host spring commencement May 14
May 12, 2022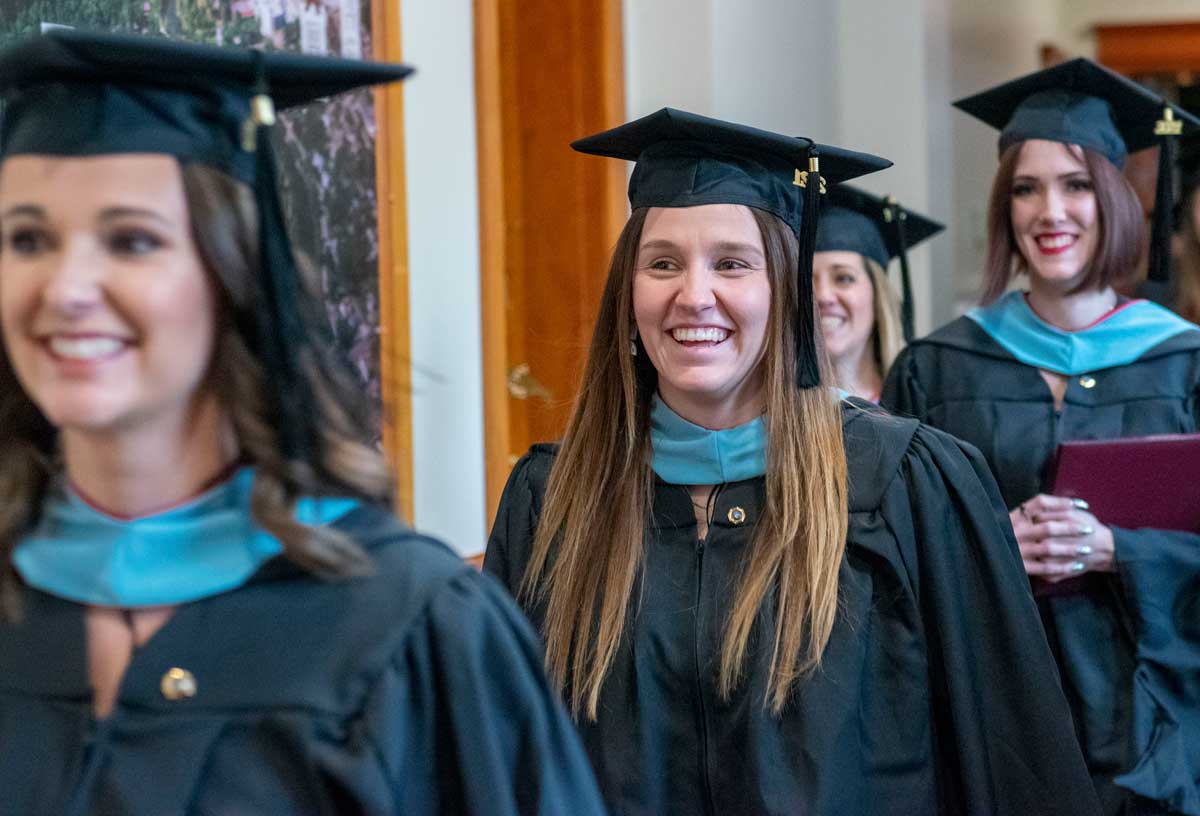 Valley City, ND – Valley City State University (VCSU) will have spring commencement at 10 a.m., Saturday, May 14, 2022, at W.E. Osmon Fieldhouse. This academic year, VCSU will award 304 diplomas including 272 undergraduate degrees and 32 graduate degrees.
The in-person ceremony will also be live streamed at www.youtube.com/vcsuvikings. The commencement program is also available online.
President Alan LaFave will preside over the commencement exercises. Jeffry Volk will represent the North Dakota State Board of Higher Education. Graduating senior, Riley Perryman, will deliver the undergraduate reflection, and the faculty reflection will be presented by David Hanson, assistant professor of education.
LaFave has served as president of VCSU since 2018. He previously served as provost and vice president for academic affairs at Northern State University in Aberdeen, S.D.
Riley Perryman is a senior from Cottage Grove, Minn. She has earned a Bachelor of Science degree in health science. She plans to pursue work in dental therapy or dental hygiene. During her time at VCSU, Riley has been a key contributor on the VCSU Softball team, helping the Vikings to two conference championships and two trips to the NAIA National Tournament in her career. Next year she will return to VCSU as a graduate student pursuing a Master of Science degree. Riley has participated in many on-campus activities including residence life, Green Dot, Student Athlete Advisory Council and the Social Justice Club. During the summer she spends her time coaching young softball athletes in her hometown. Riley is the daughter of Liz and Neil Perryman, sister to Taylor, Bailey and Brady.
Dave Hanson serves as an assistant professor of education and was named the 2022 Student Senate Teacher of the Year. In selecting him as Teacher of the Year, students described him as a faculty member who stays updated on students both inside and outside of the classroom. His openness to feedback and genuine willingness to adapt his educational approach has been noticed and appreciated greatly. Dave grew up in Valley City and graduated from VCSU with a Bachelor of Science degree in education in 1985. He earned a Master of Science degree in education administration in 1989 from Tri-College University. Dave taught and served as elementary school principal at Wyndmere Public School for a total of 31 years. He returned to teach at VCSU in 2017 and serves as the liaison between the Valley City Public School District and VCSU.
Following the commencement exercise on Saturday, VCSU will have conferred 27,222 diplomas and degrees.