Alumni & Friends
VCSU's Robinson wins Respected Fundraising Professional of the Year award
Nov 18, 2020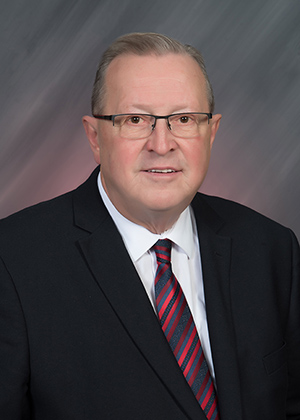 Valley City State University's Larry Robinson has been named the Respected Fundraising Professional of the Year by the Association of Fundraising Professionals, Northern Plains Chapter.
Robinson, the executive director for advancement at VCSU, received the award during a virtual National Philanthropy Day celebration on Thursday, Nov. 12.
Robinson was one of two North Dakota recipients of the Respected Fundraising Professional of the Year award, presented by the AFP. The distinction celebrates a passionate fundraising professional who exemplifies the highest standards of ethical practice and who effectively champions the cause of a nonprofit mission.
"Larry is the consummate role model for other fundraisers," his nomination reads. "He helps us see the value in developing long-term relationships and identifying projects that will align with the donor's value. Larry approaches his work with kindness, respect and authenticity… he is a master at motivating others around him to rally around an issue, project or goal."
A 1971 graduate of Valley City State University, Robinson has been employed by the university for more than 40 years – including 25 years in his current role leading the VCSU Foundation. During his time as executive director, VCSU has increased student scholarships dramatically to more than $1.86 million this year.
"Larry clearly and completely embodies the mission of VCSU," said VCSU President Dr. Alan LaFave. "His decisions and efforts are focused on student success and attainment, with the goal of helping students achieve their dream of a university education, keeping affordability as a top priority. He is one of the most driven and energetic colleagues one could hope to have."