Forward Together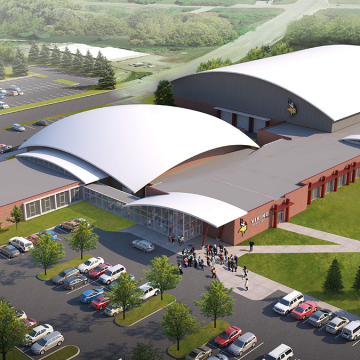 The Campaign for Valley City State University
In a monumental effort to propel VCSU into the future, we've launched our first-ever capital campaign. Forward Together: The Campaign for Valley City State University is our way of ensuring continued service to our students by providing them with updated campus buildings, athletic facilities, and scholarship enhancements.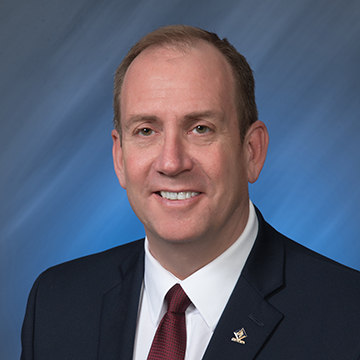 Dr. Alan LaFave
VCSU is one of the fastest-growing regional schools in the upper Midwest and we continue to have sustained enrollment growth. But that success and growth have helped us realize our current facilities are well-loved, but inadequate.

Dr. Alan LaFave, VCSU President
W.E. Osmon Fieldhouse Addition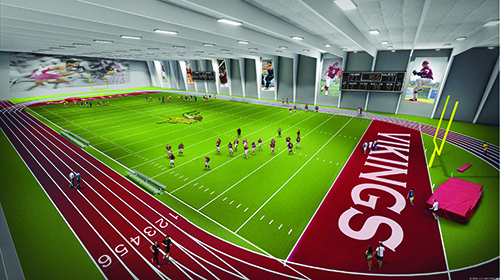 The W.E. Osmon Fieldhouse was built in 1960 and has remained largely the same. Over the last 60 years, Viking Athletics has outgrown the facility. Our athletes have increased from 111 to nearly 300; more than 20 athletic staff have been added; and teams on campus have doubled.
Our vision for expansion includes a multi-purpose indoor facility, along with an expanded weight room, a new Hall of Fame, and other critical spaces for a growing program. Your investment in this vision honors our tradition of success and is vital to building future Viking champions.
The addition will include:
Indoor turf practice facility
200 meter indoor track
Updated strength and athletic training
New and expanded locker rooms
Updated and expanded public areas
Classrooms and meeting rooms
Viking Hall of Fame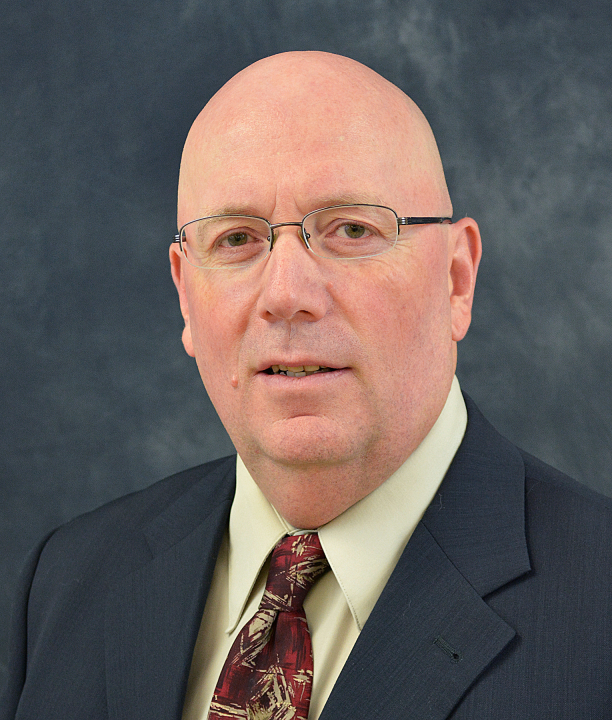 Dennis McCulloch
Valley City State University athletics strives to make our programs a source of pride for VCSU students, alumni and the VCSU community. We work to attract and retain high-quality student-athletes and provide them with an all-around championship experience while they are here. The Fieldhouse addition is a major step forward in giving our student-athletes the experience they deserve.

Dennis McCulloch, Interim Director for Athletics
Scholarship Enhancements
VCSU's ability to attract and retain students is paramount to our future success. Our record enrollments over the past several years have expanded the need for additional scholarship support.
The goals of our scholarship enhancements are:
Keep scholarship allotment on pace with enrollment growth and inflation
Maintain an accessible and affordable VCSU education
Recruitment and retention of the next generation of VCSU Vikings
McCarthy Hall: The future home of the School of Education and Graduate Studies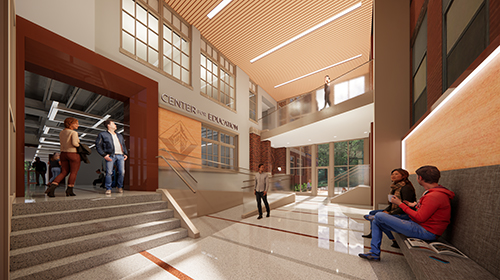 The refurbishing of McCarthy Hall includes:
Converting the existing McCarthy Hall into the School of Education and Graduate Studies
Cutting-edge classrooms and technology labs
Collaborative student workspaces
Attractive two-story atrium entrance
Bridge corridor from McFarland Hall
Updated instructional technology
Updated mechanical, HVAC, and electrical systems
Extensive exterior renovation
Preparing a Teaching Workforce
In 1930, McCarthy Hall was built as a lab school for training teachers. During that year, 30 students were enrolled in the teacher training program. During 2021-2022, 304 VCSU students were awarded either a baccalaureate or graduate degree in education. Currently, the School of Education and Graduate Studies is spread out across campus. The project will bring the entire School of Education under one roof and will allow for better collaboration and enhanced learning experiences for students.
Read more about how VCSU is preparing tomorrow's teachers:
Faculty Space
Technology
Flexible for the Future
Under One Roof
This renovation will allow the Department of Education to bring an enhanced team approach to supporting students as they prepare to become teachers.
Currently, education faculty have offices spread across various parts of campus.
Technology Education
Classrooms for technology education include dedicated environments for high-tech machining, assembly, wood fabrication, metal fabrication and a virtual reality lab area.
Educational Spaces
Spaces are designed with flexible seating and updated technology similar to what students will encounter in real-world school environments. The layout will also incorporate a large student workroom, curriculum library and numerous study spaces.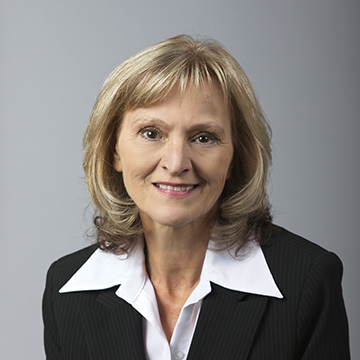 Jennifer Feist
This campaign is significant. It's an investment in the future of VCSU and the community. The Valley City Barnes County Development Corporation has long believed that this university is an economic engine upon which we can build."

Jennifer Feist, Director of Development, Valley City Barnes County Development Corporation 
Student Center Renovation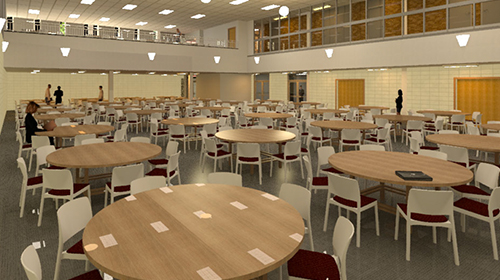 With the opening of the Wellness Center in 2016, the Student Center swimming pool was closed. Now there is an urgent need to convert the square footage in the former swimming pool area into a large multipurpose room to be used for student activities, special events, conferences, career days, and more.
The Student Center renovation will include:
Converting available square footage from pool closure into usable space
Create banquet and meeting spaces for:

New student orientation
Career fairs and organizational meetings
Esports competition venue
Other student activities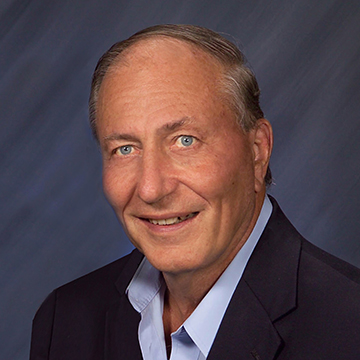 George Gaukler
The success we have enjoyed has resulted in an all-time record enrollment, and outstanding accreditation reviews. Our Forward Together campaign builds on that success and captures that momentum as we look to the future. The projects included in our campaign focus on our students, protecting our core values of innovation, collaboration, and learner-centered educational opportunities and experiences.

George Gaukler, Chairperson, Forward Together campaign
Join our generous donors and give to Valley City State