Great Plains STEM Education Center (GPSEC)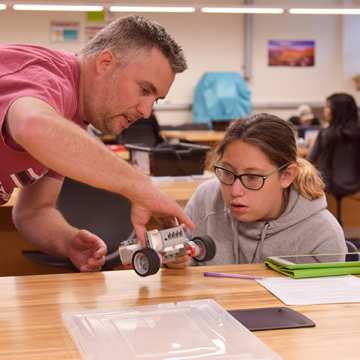 INSTEM
INSTEM's mission is to increase awareness and interest in STEM careers among ND Native American K-12 students, while also providing them with the opportunity to live and study on a college campus to increase self-efficacy in STEM academic content and future higher education enrollment.
Since 2018, the Great Plains STEM Education Center (GPSEC) at Valley City State University (VCSU) has been conducting week-long summer STEM academies for cohorts of North Dakota (ND) Native American middle and high school students. In 2020, the program was officially named INSTEM (Indians into STEM). The program uses a cohort model designed to have participating students return each year through high school graduation.
2023 INSTEM recap videos
Check out the videos below to see what students participating in INSTEM during the summer of 2023 did during their time at Valley City State University.