Forward Together
Moving Forward Together
Jul 16, 2021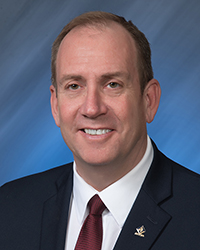 Summer always seems to move a little slower on our campus without students filling the hallways, dorms and bleachers. But somehow this year summer feels different. This year we were ranked as the top Elementary Education program in the nation. We are well into preparations for reaccreditation this fall. Our successful athletic camps have kept the fieldhouse and turf busy.  The staff in enrollment continue to welcome new students and acquaint them with campus.
The sense of excitement is growing as fall semester moves closer. In addition to the impending school year, this summer feels different because it is a turning point in our future as Vikings.
This Wednesday, July 21, we are launching the first-ever capital campaign in VCSU history. This is a $25 million effort to ensure our campus continues to provide the best educational experience possible to our students.
The campaign focuses on modernizing our campus to enable students to thrive during their time as here.
The growth and success of the past decades has propelled us forward, but also helped us identify our limitations. Our student body has simply outgrown our current student activity facilities. The W.E. Osmon Fieldhouse has remained essentially the same since it opened in 1960. When it was built, we had close to 100 Viking athletes. That number is closer to 300 now.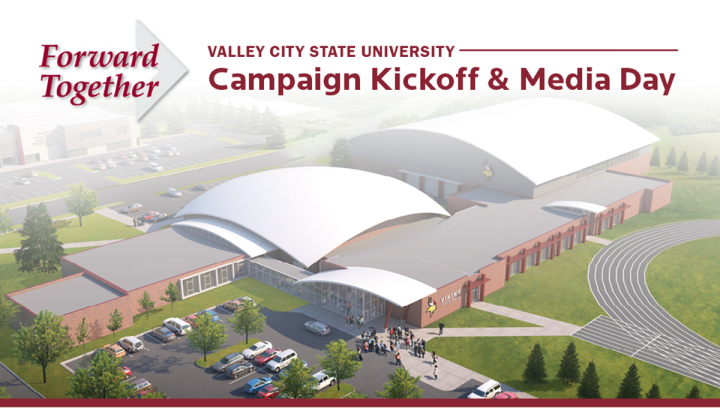 In addition to improving the athletic experience, the Forward Together campaign supports scholarships to ensure we make our educational experience accessible and affordable. The campaign also focuses on updating high-traffic areas like McCarthy Hall and the Student Center. These areas on campus will become collaborative spaces to ensure every student can learn comfortably and easily participate in activities.
Please join us this week as we officially mark the beginning of this campaign. We will be kicking off our efforts at 1:30 p.m., Wednesday, July 21, at the Fieldhouse. Everyone is welcome to attend and learn more about the campaign, and see renderings of our vision of the future of VCSU. Learn more and view the renderings at VCSU.edu/ForwardTogether.
Thank you for your support of our campus and our students. Educating leaders of the future is important work and we could not do it without the support of our community, faculty, staff, alumni and students.
Go Vikings!