Profiles
Nothing is Impossible
Dec 2, 2022
ND-ACES Profile: Dr. Hilde van Gijssel – Courtesy of North Dakota EPSCoR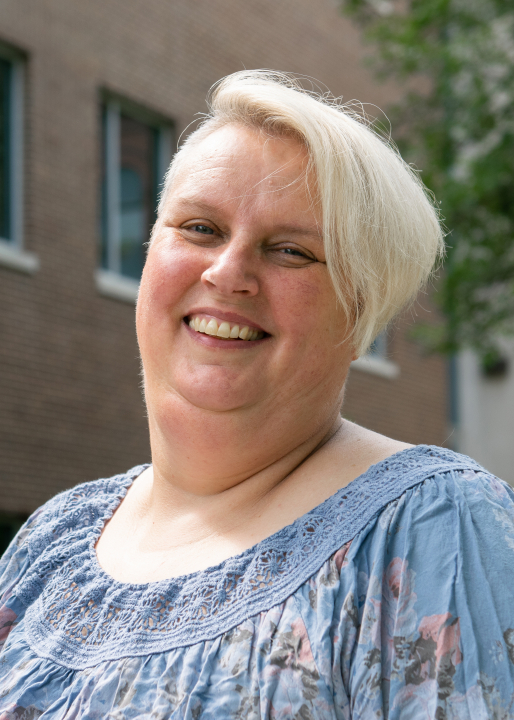 Research is the obvious focus for the ND-ACES project, but one professor is also well-known for her emphasis on developing students in the process of advancing research. Hilde van Gijssel, professor of science and also the ND-ACES principal investigator for Valley City State University (VCSU) is constantly in search of creative ways to empower students to be their best.
"I had a student in my office last spring, and he was ready to quit," van Gijssel recalled. "We broke down the issues he was facing and talked it through. He worked hard to finish the year. This September, he got a letter and literally ran across campus to my office to tell me he'd gotten accepted to vet school. He ran! That's when you know you did something right."
Van Gijssel sets up teams of students to work on projects, a process she started a few years ago with great success. Students start with basic lab tasks, learning techniques and safety procedures, as well as the "soft skills" of time management, collaboration, the need for precision and learning to understand the "why" behind the procedure. As they learn these skills, it builds confidence and a greater appreciation for classroom theory, she explained.
Van Gijssel's and her students' research focuses on helping develop predictive models with breast and prostate cancers as part of the Center for Cellular Biointerfaces in Science and Engineering (CCBSE). "Many times, these two cancers will metastasize to the bone, where treatment is much more difficult," she said. "Our research tests cell reactions on polymer-based scaffolding (specialized materials) that mimic bone. We want to create a model that mimics cell-bone interactions outside of the body so we can find new treatments for the cancer."
Through the lab research, students learn about cell types and how they react. For example, epithelial cells are normal cells that are connected to surrounding cells. To become cancer cells and move to another area of the body or metastasize, van Gijssel explained, the cancer cells lose the epithelial characteristics and become more mesenchymal-like and lose the ability to stick.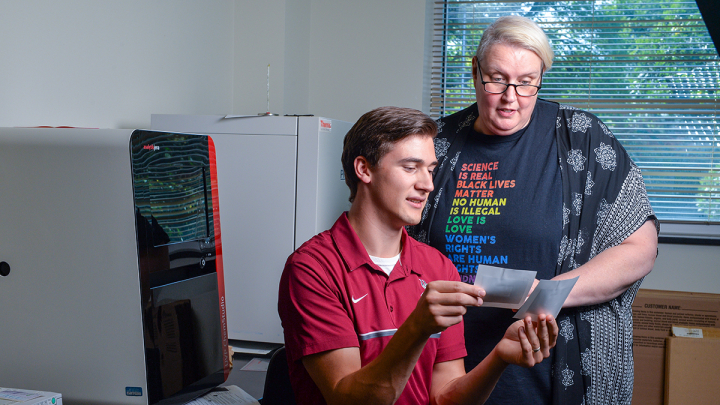 The VCSU team is studying this process of transition from epithelial to mesenchymal cells, focusing on a family of proteins called cadherins to test different scaffoldings that can be used as growing surfaces for the cancer cells. Students also test compounds to see if an increase in E-cadherin expression can increase the adherence of cells to each other and possibly change metastasized cells back to more epithelial-like cells, she said. Changing the cells could potentially make them more amenable to treatment and inhibit the ability of the cells to move to other areas of the body.
"The research we're doing is an important part of the ND-ACES effort," van Gijssel said, "but to me, it's all about the students. If they have an interest, they can join the team. We have had freshmen to seniors involved in research. When a student comes to me with an idea, my usual reaction is 'Let's figure this out so you can do it.'"
The results of the research are interesting to van Gijssel, but it's the students' growth in confidence and self-discovery that energizes her daily work. "I dream big," she said. "I start from the viewpoint that nothing is impossible until proven otherwise." The results from her students indicate they enthusiastically agree.
---
Meet more students like Nothing is Impossible