Free & Confidential
VCSU is proud to provide our students with well-rounded health services, encompassing every aspect from mental, to physical, and emotional health. Taking care of yourself is critical to a successful college career and we'll give you the tools and services you need to make that happen.
Our mission in Counseling Services is to enhance personal growth, academic success, and lifelong learning. We strive to meet the mental health needs of the students, staff, and faculty by providing preventative health care, individual and group counseling, consulting, workshops, and education.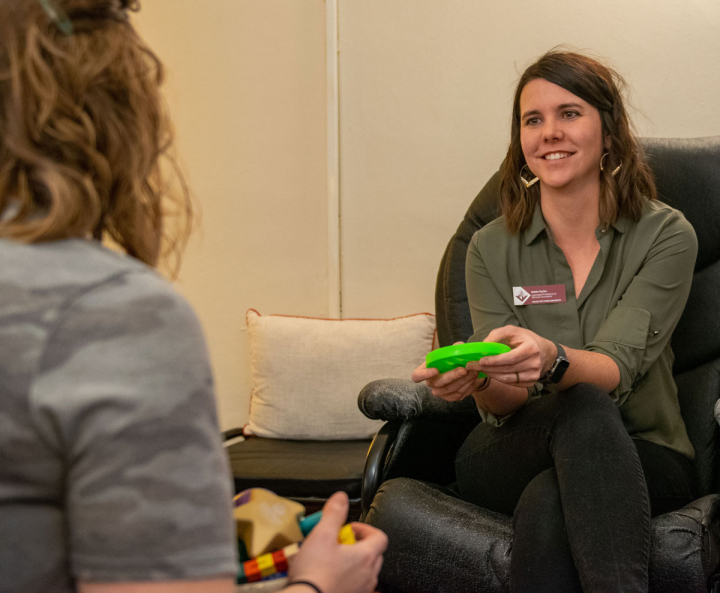 VCSU Counseling Services are free and confidential for enrolled students. Your information will not be disclosed to anyone outside of the Counseling Services office except in outstanding situations. We conduct free anxiety, depression, and alcohol assessments and free diagnostic screenings and referrals.
Student concerns may involve:
Relationships with others
Unpleasant feelings
Life decisions
Values clarification
Study problems
Depression
Anxiety
Eating disorders
Sexual identity issues
Alcohol or drug abuse
Grief
Stress
Trauma
Other general topics
Appointments can be made by contacting the Counseling Service office by phone at (701) 845.7427 or (701) 845.7424, stopping by the office in McFarland 424 or 425, or by emailing counseling.services@vcsu.edu.
The mission of VCSU's Student Health Services is to help each student achieve maximum physical health so that each student can participate fully in the educational and person growth opportunities offered at VCSU.
The VCSU Health Services office works in a spirit of collaboration within the Division of Student Affairs to support individual responsibility, personal growth, and wellness of all members of the VCSU community.
VCSU Health Services are free and confidential for enrolled students. Services include:
Primary assessment and treatment of minor illnesses and injuries, suture removal, referrals to clinics when indicated
Over the counter medications, limited medical supplies
Smoking/vaping/chew cessation education
Sexual health education
Monitoring of chronic health conditions
Referrals to local and campus resources as needed
Students can make appointments online, by email or phone. Walk-in visits are always welcome.
For a complete list of services or to have any questions answered, please contact our Health Services office at (701) 845-7305.
Betty Tykwinski
Director for Health Services
betty.j.tykwinski@vcsu.edu
(701) 845-7305
The North Dakota University System (NDUS) is pleased to offer health insurance coverage to international NDUS students through United Healthcare insurance company. Domestic students (i.e. American citizens) are not required by the NDUS to carry coverage; however, the Affordable Care Act does require that you carry some sort of health insurance.
To learn more about these plans or to enroll, please contact the Business Office. Visit the NDUS website to learn more about coverage options and eligibility requirements.
Business Office
Gabrielle Biewer
gabrielle.biewer@vcsu.edu
(701) 845-7236
Meet our Counseling Services Staff
Kelsie Carter, M.Ed.

Mental Health Counselor

Departments

Counseling, Student Affairs

Office Location

Erin Klingenberg, Ph.D.

Vice President for Student Affairs

Departments

Counseling, Student Affairs

Office Location

Sara Schmuhl,

Mental Health Counselor

Department

Counseling

Office Location
Meet our Student Health Services Staff
Betty Tykwinski, MSN, RN

Dir for StudentHealthServices

Departments

Health Services, Student Affairs

Office Location