Profiles
Ethan Rasset
Feb 25, 2020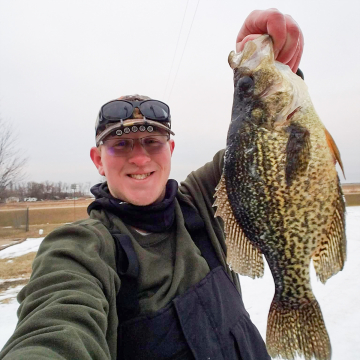 Hometown
Barnesville, Minn.
Studying
Fisheries and Wildlife Science
Favorite class
Human Dimensions of Fisheries and Wildlife. The class delves into societal views of natural resource work and has generated thought-provoking discussion.
Guilty pleasure song
Anything by the Scorpions or Def Leppard
Favorite spot on campus
I spend 110% of my life in Rhoades Science Center.
How did you end up at VCSU?
I visited once to learn about the Fisheries and Wildlife program prior to enrolling. After meeting with the advising faculty, I was immediately sold. VCSU has the best Fisheries and Wildlife Science program in the state of North Dakota, primarily due to the outstanding work that our professors do on a daily basis.
What are your goals after graduating from VCSU?
I will be attending grad school, pursuing a M.S. and Ph.D in fisheries science. My career goal is to become a fisheries biologist for a state government agency.
What is the best part about living in Valley City?
The fishing in and around Valley City is phenomenal year-round.
When you're not in class, where are you?
Catching fish at an undisclosed location
If you could have a conversation with anyone dead or alive who would it be?
Dr. Bob Anderson
---