Profiles
Dual Credit Instructor Jamie Worden, '19
Sep 21, 2022
Jamie Worden, '19,  has taught art at Larimore High School for 13 years. For the past five years, she has worked with Valley City State University to offer dual credit courses in her classroom.  This September, she brought a group of students to campus to see what being a college art student was like for a day.
Tell us a little bit about yourself .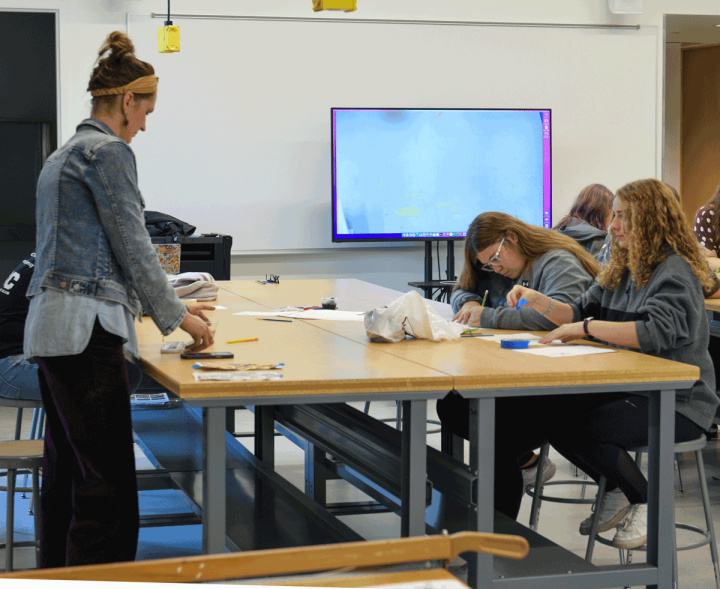 I always knew I was artistic. My parents encouraged my talent with art kits growing up. Living in a small town we didn't get to have art classes in high school. I requested an ITV Art class my senior year and I still remember the projects. I continued my education with Interior Design at NDSU. After a little soul searching and encouragement from my Art Professor Uncle, I changed majors to Art Education, graduating with a BFA in Visual Arts and a Coaching minor at UND. I was then hired as the Art teacher at Larimore Public School and have taught Art 7-12 and started Art Club. I continued my education and finished my Masters of Science in General Education with a Minor in Art in 2012 from UND Graduate School. My education didn't stop there! I completed my Library Sciences LMO2 Degree from VCSU in 2019. Which led me to pursuing teaching Dual Credit Art at VCSU. I really wanted my Art students to be able to use their talents to help them get ahead in college. So I asked around the colleges in the state if they had Art Dual Credit. VCSU was willing to start the program. Five years later here I am!
How do you keep art education new year after year?
We have an art club that is very active. I have grown our curriculum by adding more mediums every year. I try to do something new every year. This year I am writing a grant for stained glass. 
Why did you start teaching dual credit courses with VCSU?
We have a lot of students involved with art. I tell the students that regardless of the career they choose, they will need a creative side of it as well. My students are doing art shows and the work necessary for college credit. Earning college course credits helps them to reach for the stars. They save money and it helps them get done faster. Some general education requirements can be time-consuming.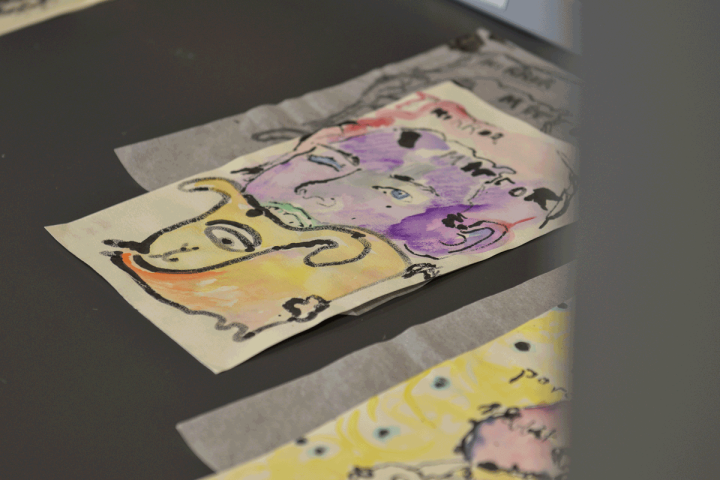 ---
Meet more students like Dual Credit Instructor Jamie Worden, '19