Profiles
Keaton Kvilvang
Feb 2, 2023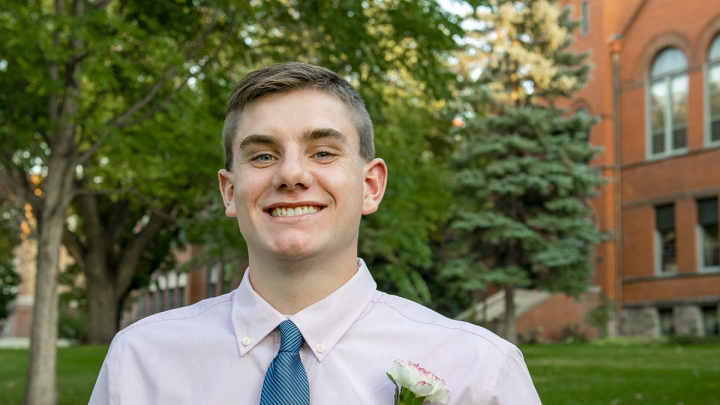 Hometown
Cando, North Dakota

Major
Business Administration – Managerial Accounting and Finance
Graduation Year/semester
Spring of 2023 
What brought you to VCSU?
I would say that my family roots with VCSU had attracted me to the university, so I wanted to follow in their footsteps! 
Why did you choose to study business?
In my opinion, the field of business offers limitless opportunities for future careers. It provides a diverse background of skills and knowledge that will attract employers! 
Have you done an internship and if so, where? Was it valuable?
I have not applied for an internship, but I have worked with my dad at Nodak Insurance Company here in Valley City for about 2-3 years now as a Customer Service Representative. It has been very valuable and has allowed for further growth. 
How did the faculty at VCSU help prepare you for your career?
The faculty here at VCSU have been great to me in my 4 years. I am very grateful for the opportunities to gain knowledge from them on certain topics, answering my questions, and leading me in the right direction. 
What has been your favorite part about being a Viking?
My favorite part about being a Viking has to be the countless memories that I have made, whether it be with my friends, basketball teammates, or any of the campus events that I have attended!  
What would you say to a prospective student considering attending VCSU and studying business?
Studying business here at VCSU provides a multitude of opportunities for future endeavors. The faculty and business department staff are always there to assist in any way that they can!
---
Meet more students like Keaton Kvilvang