Profiles
Meet Dr. Ryan Lorenz
Dec 8, 2022
Dr. Ryan Lorenz PT, DPT a 2007 graduate was prepared for grad school after receiving his health science degree from VCSU. Upon completing his Doctorate of Physical Therapy, Lorenz decided to head back to his hometown of Valley City where he now not only practices, but owns Mobility Plus Rehabilitation.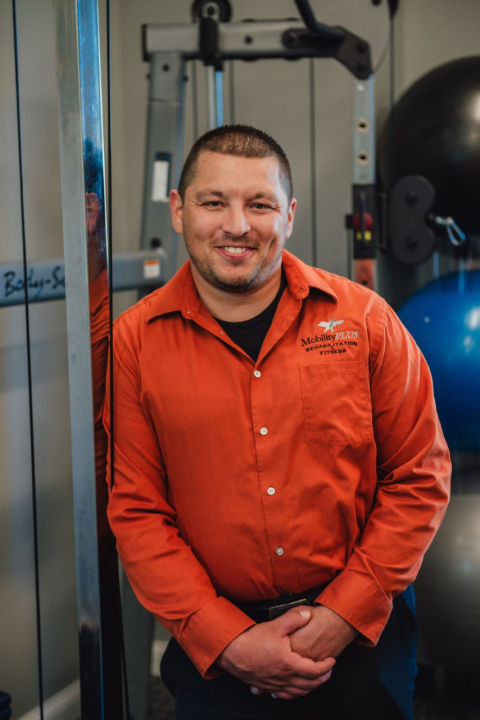 Describe your current job and what you did to get there.
After graduating from VCSU in 2007, I went on to earn my Doctorate as a Physical Therapist in 2010 from University of Mary. I then joined and now own Mobility Plus Rehabilitation providing physical and occupational therapy to the region. I provide physical therapy to patients full time in addition to helping our management team lead a staff for our five locations.
What did you value most about your time at VCSU?
My most fond memories from VCSU are of working in the research labs over the summer and through the school year. Dr. Delorme and Louis Wieland lead research labs and field studies through a number of different grant programs. This provided students, including myself, an introduction to scientific methods and research which was an asset in graduate school.  
How did VCSU prepare you for your job or professional/graduate school?
After taking a year off for military service, I wanted to catch up on credits and sought an exception to take 18-21 credits per semester. This heavy case load prepared me for the study habits required and intensity of graduate school. It also enabled me to catch up for the lost year of school by graduating in three years.  
What advice would you give students thinking about going to VCSU and choosing a career from your career perspective?
Job satisfaction is quite high as a physical therapist. Getting into a graduate school is highly competitive and requires a very strong candidate to be accepted so an undergraduate needs to stay focused on learning and obtaining high grades through your undergraduate career.  
---
Meet more students like Meet Dr. Ryan Lorenz