Alumni & Friends
VCSU elementary education program ranked best in the nation
Apr 8, 2021
Valley City State University has the top ranked elementary education program in the nation according to rankings recently released by Study.com. VCSU leads the list of the Best Bachelor's in Elementary Education Degree Programs compiled at Study.com. The rankings list 50 schools nationwide, including several universities in the Midwest.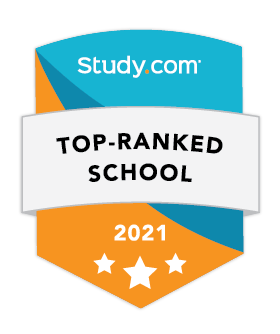 "We're very proud of the students, faculty, staff and alumni of the VCSU elementary education program and pleased with this outstanding recognition," said President Alan LaFave. "VCSU strives to prepare its candidates for authentic classroom teaching by exposing them to as many real-world experiences as possible, including substitute teaching opportunities in their senior year."
Study.com's school ranking lists include accredited, non-profit public and private schools. Their objective approach to judging schools includes use of a unique ranking system, which combines current data points from the U.S. Department of Education with school-specific details. The rankings focus on quality school programs that provide a high-value education, while still being accessible and affordable.
"In the short time I have served in the position of interim dean for the School of Education, I can understand why the elementary education program would receive this recognition," said James Boe, interim dean for the VCSU School of Education. "I have the pleasure of working with an outstanding team and I am thrilled to know they are being recognized for their hard work and success of our teacher education candidates."
Over 40 million visitors per month use Study.com to research potential schools, degrees and careers. The ranking for Best Bachelor's in Elementary Education Degree Programs by Study.com can be found online at https://www.study.com/degrees/bachelors-degrees-in-elementary-education.html