News
VCSU selected as top public regional college in North Dakota and a Best Value School by U.S. News and World Report
Sep 18, 2023

26th consecutive year VCSU has been ranked by the publication
Valley City, ND – Valley City State University (VCSU) today announced it has been ranked as the top regional public college in North Dakota for the third consecutive year by U.S. News and World Report.
The 2024 U.S. News Best Colleges report was released this morning. VCSU has been ranked for 26 consecutive years. This year, VCSU was also ranked as a Best Value School, a Top Performer on Social Mobility, and a Best College for Veterans.
"We are proud to offer a high-quality experience for every student that calls VCSU home," VCSU President Alan LaFave said. "Our top-notch faculty and staff have created an environment that helps every student excel, and this external rating confirms those efforts are successful. We are grateful to everyone in the community, our alumni, and beyond who has supported VCSU and helped continue our tradition of excellence."
"I'm extremely excited to see that we continue to be a Best Value School," LaFave said. "VCSU has made deliberate, sustainable efforts to keep the cost of an education affordable for students and families. This year we have frozen tuition, housing rates are locked at the first-year rate for any student staying on campus multiple years, and we have reduced our technology fee in the last five years. This is a priority for our campus as we continue to work toward greater student success."
The report is based on retention, graduation rates, outcomes, peer reviews, measures of student excellence, and the educational expenditure per student.
"We have excellent faculty committed to helping students succeed every day," Vice President for Academic Affairs Larry Brooks said. "This ranking is another affirmation that a degree from VCSU is a mark of quality. It's great to see the efforts we have been making to keep education high-quality and affordable have been recognized."
VCSU was recognized for being a Top Performer in regards to social mobility, which assesses how well schools graduated economically disadvantaged students.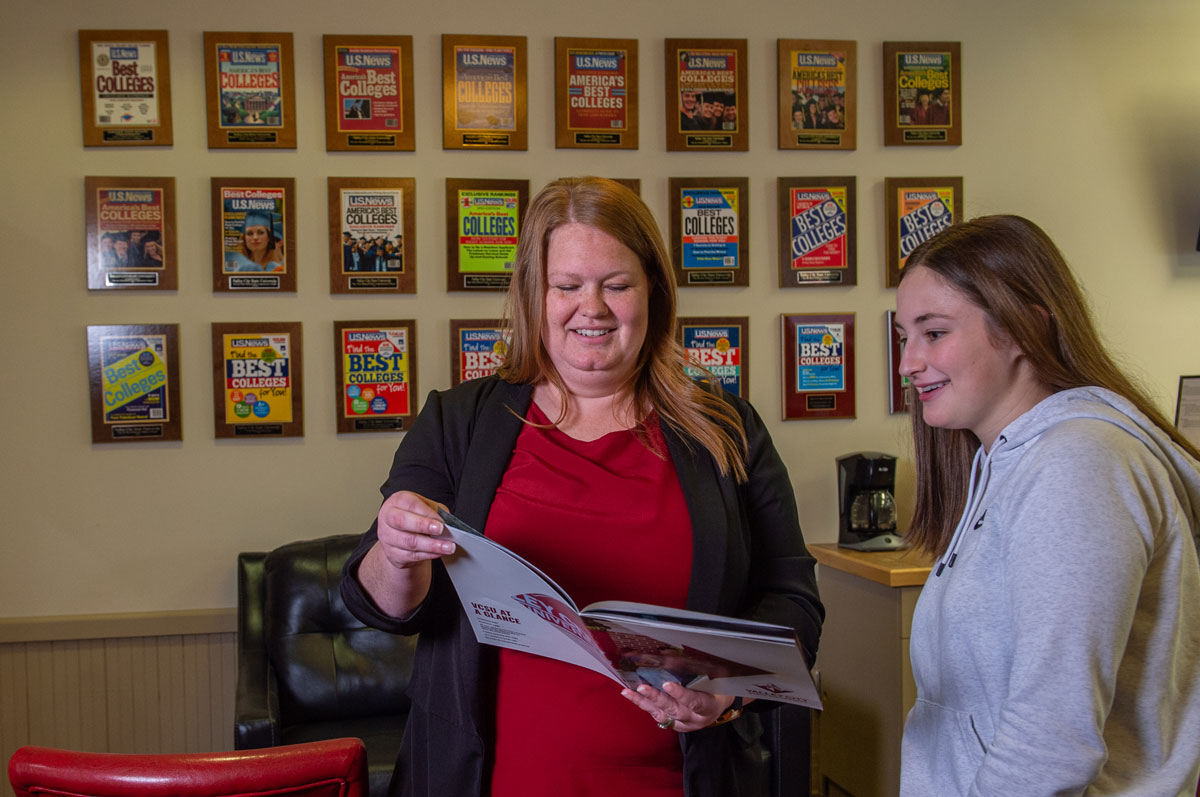 "We are helping students who may not have the financial resources in place to attend a larger, more costly institution. VCSU offers a quality, fully-accredited education that can spur a student on to a successful career in a variety of fields," Executive Director for Advancement Cory Anderson said. "We are grateful for everyone that continues to support scholarships for our students."
VCSU was ranked No. 2 in the Midwest category of public regional colleges. The Midwest region includes North Dakota, South Dakota, Minnesota, Wisconsin, Michigan, Ohio, Illinois, Indiana, Iowa, Nebraska, Missouri and Kansas.
For more information about the rankings visit USnews.com/best-colleges. To arrange an interview about VCSU, contact Tammy Jo Anderson Taft by emailing TammyJo.Taft@vcsu.edu, or calling 701-845-7227.