Alumni & Friends
VCSU selected as top public regional college in North Dakota by U.S. News and World Report
Sep 12, 2022
25th consecutive year VCSU has been ranked by the publication
Valley City State University (VCSU) today announced it has been ranked as the top regional public college in North Dakota by U.S. News and World Report.
The 2023 U.S. News Best Colleges report was released this morning. VCSU has been ranked for 25 consecutive years. This year, VCSU also earned the top public college ranking for Best Value in the Midwest.
"This accolade reinforces the fact that VCSU offers a valuable and high-quality educational experience for every student," VCSU President Alan LaFave said. "For a quarter of a century, we have been ranked by U.S. News and World Report as one of the best colleges in our region. Our faculty and staff are proud to continue that tradition."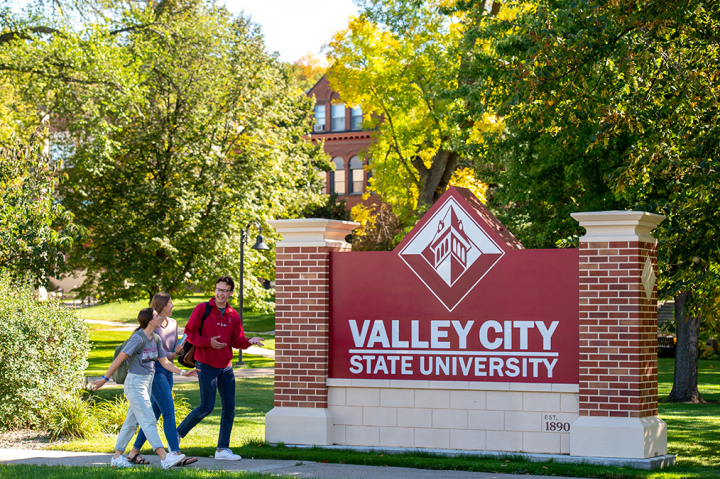 The report is based on retention, peer reviews, graduate rates, measures of student excellence, alumni giving rates and the educational expenditure per student.
"VCSU continues to rank in the upper echelon because of the hard work of our faculty, staff and generosity of our supporters," LaFave added. "Our commitment to a quality educational experience reflects in everything we do at VCSU. We are so grateful to have the support of our community, alumni, and state as we continue to strive to help prepare students for the future."
The ranking also showed VCSU alumni had the highest amount of giving as compared to all other public colleges in the Midwest.
VCSU was ranked No. 4 in the Midwest category of public regional colleges. The Midwest region includes North Dakota, South Dakota, Minnesota, Wisconsin, Michigan, Ohio, Illinois, Indiana, Iowa, Nebraska, Missouri, and Kansas.
For more information about the rankings visit USnews.com/best-colleges. For more information, or to arrange an interview about VCSU, contact Tammy Jo Anderson Taft by emailing TammyJo.Taft@vcsu.edu, or calling 701-845-7227.