General News
Valley City State University To Host Eastern Dakota Conference Music Contest
Nov 29, 2022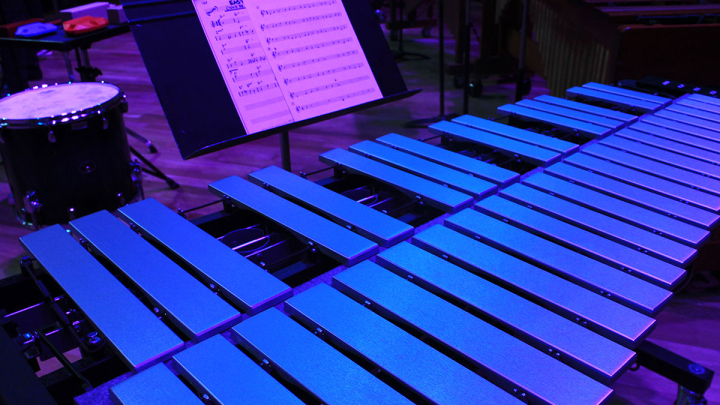 480 High School Students To Participate in Percussion and Wind Instrument Categories on Dec. 1
Valley City State University (VCSU) will host the 2022-2023 North Dakota High School Activities Association (NDHSAA) Eastern Dakota Conference (EDC) contest for wind and percussion soloists.
The contest begins at 8 a.m. Thursday, Dec. 1, at the Center for the Arts on the VCSU campus. More than 480 soloists are expected to participate. Faculty from VCSU are helping facilitate and judge the event.
"It is a great event, and we enjoy hosting some of the most talented high school musicians in the state," Jerrold Heide, Chair of the VCSU Department, said. "Our faculty and staff look forward to this event every year. It's a busy day, but we are happy to be an active part in making the contest a success."
High schools participating in the contest include Wahpeton, Fargo Davies, Shanley, Fargo North, West Fargo, Grand Forks Red River, Grand Forks Central, West Fargo Horace, West Fargo, Fargo South, Valley City and Devils Lake.
"The EDC contest is a great example of partnership between VCSU and area high schools. It's a wonderful event and it is a great opportunity to bring talented young musicians on our campus and community," VCSU President Dr. Alan LaFave said. "This event is also a perfect fit for our brand-new Center for the Arts."
VCSU offers multiple degrees relating to music including a Music Education Bachelor's Degree and a Bachelor's Degree in Music with Audio Production Concentration and Performance Concentration. The University also offers multiple music related minors including Music Audio Production and Piano Pedagogy.
For more information, VCSU contact Tammy Jo Anderson Taft by emailing TammyJo.Taft@vcsu.edu, or calling 701-371-8441.