Alumni & Friends
VCSU's Capital Campaign Continues to Gain Momentum
Dec 22, 2021
The Forward Together Capital Campaign at Valley City State University is gaining momentum. More than $5 million has been committed to the campaign to date.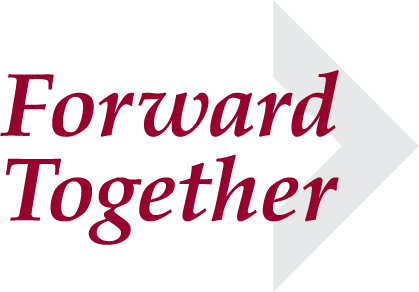 "We are off to a great start, and it has been amazing to see so many individuals and organizations support this campaign," VCSU President Dr. Alan LaFave said. "This campaign will provide much needed updates to ensure the experience students have at VCSU is second to none."
The campaign seeks to raise a total of $25,000,000 to address important capital improvement needs at the university, including:
A major addition to the W.E. Osmon Field House including an indoor practice facility with a turf floor and a 200-meter track. The enhancement includes locker rooms, the Hall of Fame, an expanded weight room, athletic training area, and classrooms. The Osmon Field House was constructed in 1960. At the time, VCSU had 111 Athletes and 7 coaches. Today, the university is home to 285 athletes and 28 coaches.
The conversion of McCarthy Hall (formerly the college lab school) into VCSU's School of Education. The conversion will include innovative classrooms, technology labs, collaborative works spaces and much more. The facility was built nearly 90 years ago and is in dire need of an update. VCSU's lauded Elementary Education program has been recognized as the top Elementary Education Program in the Nation.
A total of $1,000,000 to enhance scholarships at the university. The VCSU Foundation currently allocates a total of $1,860,000 in scholarship support annually to help our students attain their degree. This investment will help us keep pace with increased enrollment, ongoing tuition increases, and other inflationary costs.
Funds to increase the utility of the Memorial Student Center by converting the former swimming pool space into a large multi-purpose room for special events, alumni activities, and general student use. The facility is a popular destination for our students. Increased enrollment has created crowded conditions in multi-purpose spaces.
"There has been strong support for our efforts to shape the future for VCSU. We look forward to welcome other donors to this important effort," Larry Robinson, Capital Campaign Director, said. "This campaign will define the future of our campus community for years to come. We are encouraged to have the support of our alumni, friends, and the business community."
For a complete listing of the individuals and organizations that have donated to support this effort to date, visit www.vcsu.edu/forwardtogether. For more information about the Forward Together Campaign, contact Larry Robinson by emailing Larry.Robinson@vcsu.edu or calling 701-845-7227.