Profiles
Peyton Halverson
Jan 27, 2021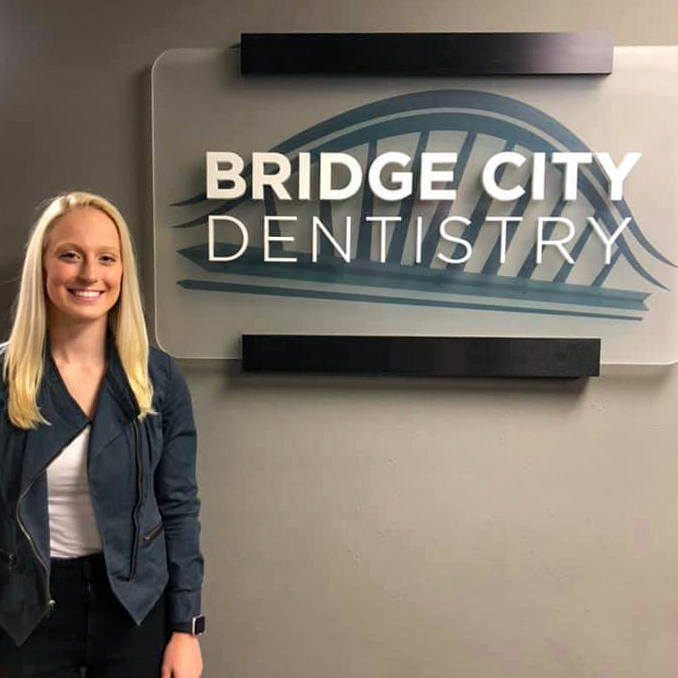 Tell us about yourself and how you chose VCSU. 
I am from Cando, North Dakota. I graduated from high school in a class of 17 students, so I valued the small class sizes and tight-knit community that VCSU had to offer. I chose to attend VCSU after meeting with Dave Bass and Chris Johnson, a previous head coach of the track and field team. They were very honest with me about the school and the program, so I was excited to come here. I also received the McCready scholarship so that was a huge incentive to attend VCSU.
How did you become interested in pursuing a degree in chemistry and health science? 
Science and math classes were my favorite in high school, so I always planned on a career in healthcare. During my freshman year I declared my major as Health Science. I became interested in getting a chemistry major as well after receiving the 2017-2018 General Chemistry Student of the Year award from Dr. Sundstrom. I enjoyed her classes and was able to gain hands–on experience in the chemistry lab through a laboratory preparation and management course.   
Why did you pursue dental school? 
I had an amazing dentist and orthodontist growing up and I always enjoyed going to see them. They made going to the dentist a good experience and not scary, so I want to do that for other people. When I watched the first extraction while job shadowing I thought it was cool rather than gross, so I knew that was the right career for me.  
What activities are you involved in at VCSU? 
I currently compete as a javelin thrower for the track and field team and serve as a team captain. I work in the chemistry department and will be a calculus tutor this semester. I am also a member of the Preprofessional Club, Alpha Lambda Delta Honor Society, and the National Society of Leadership and Success. In the past, I have competed on both the cross-country team and women's basketball team. I was also an athletic band percussionist.   
Tell us about your internship at Bridge City Dentistry. 
My time at Bridge City Dentistry began with job shadowing Dr. Berg and Dr. Lagein. I spent my free time at their office watching many different procedures. After shadowing, they offered me an internship to work as their front desk receptionist over the summer. 
The experience helped prepare me for my future career in many ways. I was able to see the clinical side of the dental practice as well as the business side. I look up to Dr. Berg and Dr. Lagein and how much they truly care about their patients. They taught me kindness, patience, confidence, and the communication skills that dentists must have. This experience really solidified my decision to pursue dentistry. Dr. Berg, Dr. Lagein, and all the amazing staff taught me so much and I will forever be grateful for the opportunity.
Tell us about your next steps after graduating from VCSU. 
After graduating from VCSU this spring, I will be looking for a house in Lincoln, Nebraska near the University of Nebraska Medical Center campus. I will begin school at UNMC in August 2021. Dental school is a four-year program so I will be graduating from the UNMC College of Dentistry as a Doctor of Dental Surgery with the class of 2025.  
---
Meet more students like Peyton Halverson