Profiles
Lindsey Kiecker
Nov 3, 2022
Upon transferring to VCSU, Lindsey Kiecker was met with peers and professors who foster her passion for teaching. She is busy preparing for a career as a science teacher and hopes to one day pursue her Ph.D.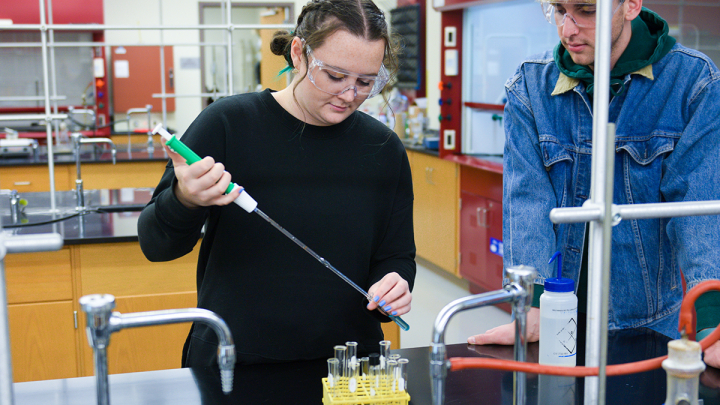 Major(s):
Chemistry education, physics minor, STEM education certificate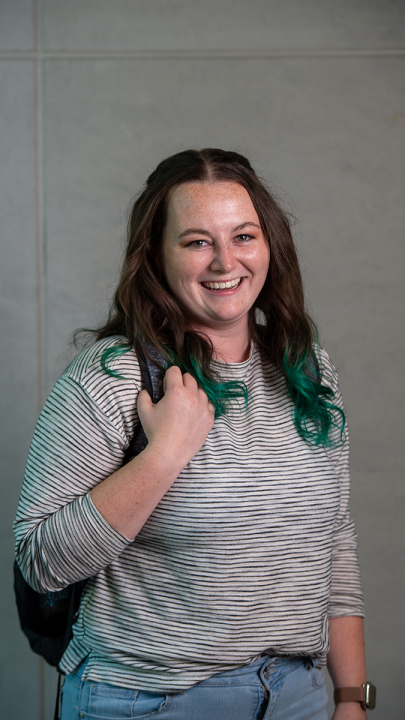 Hometown:
Jamestown, N.D.
When will you graduate?
Spring of 2023
Tell us your story.
I transferred to VCSU my sophomore year. Throughout middle and high school, I visited campus for Science Olympiad events, and I knew this was where I was meant to be. I remember visiting the chemistry lab on campus and thinking "you're telling me I can be in here working with these things?" Not only have I had many opportunities to learn from amazing professors, but I have also been able to teach and tutor chemistry, physics and STEM students. Let's be honest, it's hard to speak chemistry, and the ability to explain a subject you love and seeing the lightbulb *click* in the student's minds is what drove me to get my Chemistry Education degree, as well as a Physics Minor, and STEM ED certificate. I would not have been able to do it without the support of each professor I have had along the way, all of whom have put 100% into their students' success.
What are your career goals, or where do you see yourself in the future?
I plan to teach high school science somewhere in North Dakota and eventually go on to pursue a Ph.D. in Chemistry or Physics Education to teach at the collegiate level.
What does VCSU mean to you?   
VCSU is where I found my place, my role and myself. My passion for teaching science was well received and positively influenced by my peers and professors. I'm sure every student here can say the same, that their passions for what they love and are interested in has been supported while attending VCSU.
---
Meet more students like Lindsey Kiecker