Profiles
Hannah Gordon
Feb 10, 2023
Meet Hannah Gordon, a Medical Lab Science student who has enjoyed her time studying at VCSU and is looking forward to a rewarding profession in a growing career field.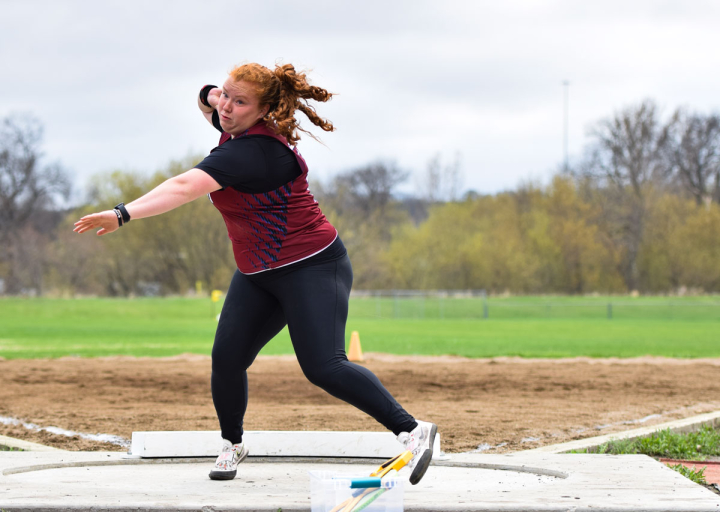 Name: Hannah Gordon
Hometown: Park River, N.D.
Major: Medical Laboratory Science
Graduation Date: May 13, 2023
What brought you to VCSU?
One of the main reasons that brought me to VCSU was my athletic scholarship in the area of track and field. I have always been interested in science and after my tour of the university and its facilities, I realized that it was the best fit for me.
What was your favorite science course in college and why?
My favorite science course is Microbiology. It is my favorite because there are a lot of hands-on procedures, which require me to use more of my science background.
What is Medical Lab Science and is there a specific career path you are pursuing?
Medical Laboratory Science (MLS) works on analyzing a variety of biological specimens. They are responsible for performing scientific testing on samples and reporting results to physicians. The career path I am pursuing is becoming a Medical Laboratory Scientist.
How has your time at VCSU prepared you for the future?
VCSU has prepared me for the future by helping me develop my communication skills, which were strengthened because of all of the smaller class sizes and one-on-one conversations with my professors.
What would you tell a prospective student looking to pursue a degree in MLS?
I would tell a student looking to pursue a degree in MLS that it is a program that requires time and effort. It is also a program that will focus on many subjects like Hematology, Microbiology, Chemistry, etc. In the end, it is a challenging but rewarding profession with many job opportunities available.
---
Meet more students like Hannah Gordon