Profiles
Gina Burtness
Jun 27, 2022
Gina Burtness is heading into her 4th year at VCSU. During spring semester, the double major worked her way to the top as she took home first place in her human resources event at the Collegiate DECA International Career and Development Conference and Competition. Now Burtness is leaning in to her software engineering major this summer as she interns with Digi-Key Electronics.
Major(s):
Double majoring in software engineering and business administration with a concentration in accounting and finance and a minor in computer science
Hometown:
Devils Lake, N.D.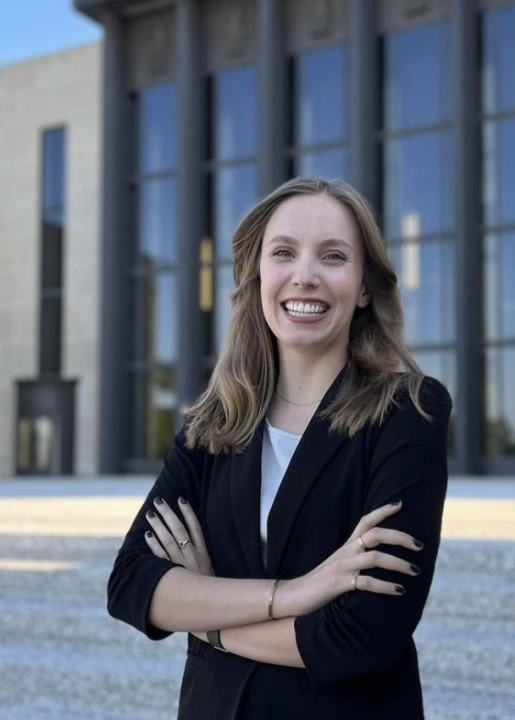 What year are you at VCSU, and when will you graduate?
I am currently going into my 4th year at VCSU, graduating this Spring 2023
What attracted you to VCSU?   
Since I first stepped foot on campus, VCSU has felt like home. The welcoming atmosphere that the students, faculty, staff, and community create around VCSU is unmatched.
Why did you choose your specific major(s)?   
I was fortunate to have great role models in my high-school and early college career. They truly gave me the confidence and information I needed to start down the Technology and Business paths.
What are your career goals, or where do you see yourself in the future?
With the skills I have gained and the people I have been fortunate enough to meet at VCSU, I am optimistic for the future. As of now, I hope to meld my two career paths together to help in the development and creation of accounting software.
Which activities or groups are you involved in on campus? 
This past year, I served as the president of DECA and ACM and the Head NDSA Delegate for our Student Senate.
Joining DECA has given me so many wonderful opportunities. This past spring, I first qualified at the state level and then had the opportunity to go to Baltimore, Maryland to compete in the International Development Conference. Just attending this competition, I was beyond excited. Then, I took 1st Place in the HR Management event. I am so grateful to the organization, Valley City State University, my advisor, and my peers for supporting me and giving me the tools I needed in order to achieve this goal.
Now, I proudly serve as the Vice President for Finance and Operations for our North Dakota Student Association.
Tell us about your internship this summer.
This summer, I am working as a Software Engineering Intern at Digi-Key Electronics. As development interns, we work to keep Digi-Key's webpage and search actions working properly and functioning at peak efficiency. My team specifically is working on launching a new feature of the website for external suppliers, similar to Amazon's Marketplace. Even remotely, I am enjoying connecting and networking with my co-workers.
What do you enjoy most about VCSU?   
VCSU prepares you for success without feeling like just a number.
What are some of your hobbies outside of school?  
In my free-time, I enjoy roller skating and video gaming.
Any advice for students thinking about attending VCSU?
Take the leap! You truly will be proud to be a Viking.
---
Meet more students like Gina Burtness