Profiles
Michaela Halvorson
Jun 2, 2022
Michaela Halvorson, biology graduate, took a newly offered hydrology course per her professor's recommendation. Little did she know, she would end up with a career as a surface water hydrologist.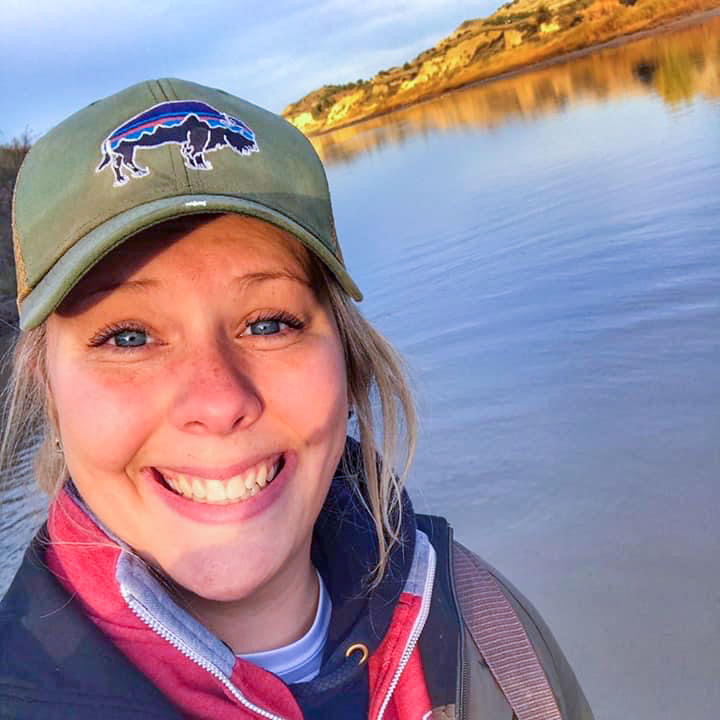 Hometown: DeLamere, North Dakota
Grad year: 2016
Major: Biology
Describe your current job and what you did to get there.
After graduation from VCSU, I attended South Dakota School of Mines where I earned a Masters of Science in Environmental Science in 2018. I am currently a surface water hydrologist at the North Dakota State Water Commission. At the SWC, I primarily conduct hydrologic reviews to assess impacts of proposed water use projects based on existing stream flow/lake level records, wildlife or livestock usage, and chemical quality of water and soils.
How did VCSU prepare you for your job or professional/graduate school?
VCSU provided me with many hands on learning opportunities, as well as the knowledge, skills and ability to adapt to a work environment necessary in the workplace.
What did you value most about your time at VCSU?
The science department has the best professors in my opinion, by talking to my professors I took their recommendations and took a newly offered hydrology course for fun, and now look… I'm a hydrologist!
What advice would you give students thinking about going to VCSU and choosing a career from your career perspective?
There are so many avenues you can take in the environmental career path. When I was in school, I was constantly job hunting to see what the requirements were for careers that interested me. To also boost my resume/applications to both graduate school and jobs, I strived every summer to have an internship relevant to my career interests.
---
Meet more students like Michaela Halvorson