Profiles
Dr. Kyle Vareberg
Jun 13, 2022
Dr. Kyle Vareberg, English and communication graduate believes VCSU allowed him to see beyond himself.
Hometown: Valley City, North Dakota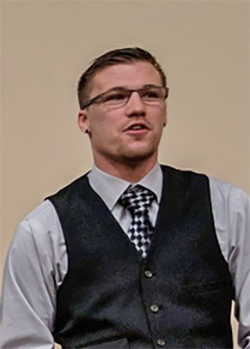 Grad year: 2012
Major: English Education and Professional Communication
Tell us about yourself.
Though I didn't move far to attend VCSU (roughly seven blocks), I knew when I got there that the school was right for me. While in school, I was involved in Student Senate, VCAB, Viking Ambassadors and the theatre program. I also co-chaired Homecoming 2010 and 2011.
Where you do you live and work currently?
I currently live in Tahlequah, OK (the capital of the Cherokee Indian Reservation) where I work at Northeastern State University as an Assistant Professor of Communication and Media Studies.
What led you to VCSU?
When I was a senior, I remember checking out other colleges, and yet no matter how many I went to, none felt like VCSU. I think what people often harp on VCSU about – the small town size, the "lack" of stuff to do – is normal for any small institution. What VCSU makes up for it in is how much the staff and faculty care about what they're doing. VCSU isn't just a college; it's a family. And when a future Viking makes the decision to attend VCSU, they join that family.
What have you done since graduating and what are you up to know?
Since graduating, I worked for 5 years as a high school English teacher in Rugby, ND. I also served as the head forensics coach, the assistant one-act director, and on the school improvement committee. I left Rugby in 2017 to pursue my PhD in Communication from NDSU.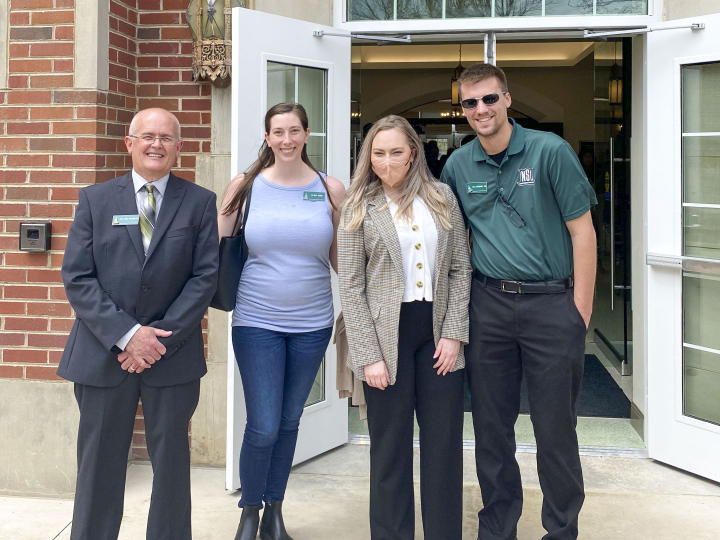 What skills are important to have in your line of business?
The most important skills for my current line of work are 1) time management, 2) resilience, and 3) critical thinking. Of course, these are skills that apply within any profession. So much of our world is moving to an asynchronous modality; it's not enough to learn/work only in the classroom/office. Time management, resilience, and critical thinking are the bridges to help us navigate our new world.
How did you VCSU help you grow as a person and/or in your career?
VCSU allowed me to see beyond myself. As a current college instructor who constantly interacts with first-year students, I didn't realize how much I didn't know when I started at VCSU. I think it's natural for high school seniors to arrive thinking they know it all. What I appreciate about VCSU is how different the world becomes when we remove ourselves from the center. There are so many faculty and staff at VCSU that I would thank individually; even if it was just one conversation, I firmly believe that each encounter at VCSU led me to where I am.
What do you know now that you wish you knew in college?
I wish I would have better recognized the split between personal and professional life. I spent much of my college career only studying or only working; I wish I had known it was okay to take a night off. When they say college is the best time of your life, they mean it.
Any advice for current students?
Learn. But actually, take the time to learn. College is an atmosphere where ideas and high-level thinking surround each student. It's a crazy atmosphere. To future students, take advantage. The best thing about a small university is the increased emphasis on single-student success. Faculty at VCSU will care about students; it's not a question of if. The best thing future students can do is absorb that information, explore new ideas, and all-around engage in the college experience.
---
Meet more students like Dr. Kyle Vareberg