Profiles
Kyley Lauf
Jul 30, 2021
VCSU senior Kyley Lauf recently wrapped up her fourth year organizing the Limitless Fashion Show – a non-profit organization that advocates for inclusion in the community. The Minot, North Dakota native modeled for a local boutique as a teenager and realized opportunities like that weren't offered to her friends with Downs Syndrome.
During her junior year, Lauf and a friend dreamed up the idea of starting a fashion show that girls with special needs could participate in. "They were always such a light to be around and always brought joy to whoever they were with. This was an opportunity not often given to them because of societal social standards that need to be changed," said Lauf. She and her friend knew things wouldn't change without taking action, so they brought their dream to life.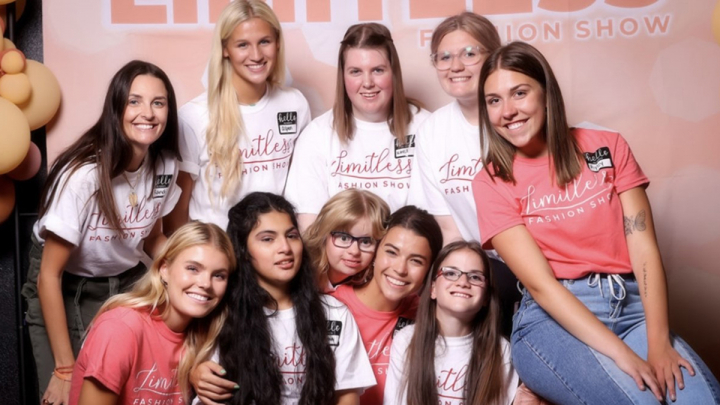 The Limitless Fashion Show pairs a model, a girl with special needs, with an assistant, a girl without special needs, and together they spend the day getting ready and doing activities before taking the runway in outfits from local boutiques. Lauf said, "I love watching friendships and bonds form throughout the day. It is the most rewarding part of the show. The endless smiles and laughter throughout the day really show the impact that the show is having on their lives and reminds you how much more alike we are than different."
The annual show attracts an audience of over 300 people. This year's show was held July 9 in Minot. "It was a major success and such a fun-filled day. It showcases their true inner- and outer- beauty while helping promote local shopping. It is amazing to see the community come together to show support to all the beautiful women that participate!"
Lauf, a health science major at VCSU, will graduate in the spring with plans to attend Physicians Associates School, specializing in pediatric hematology oncology. After her father passed away from cancer when she was six years old, Lauf developed an interest in oncology. Outside of school, she works with adults and children with disabilities at the Open Door Center in Valley City.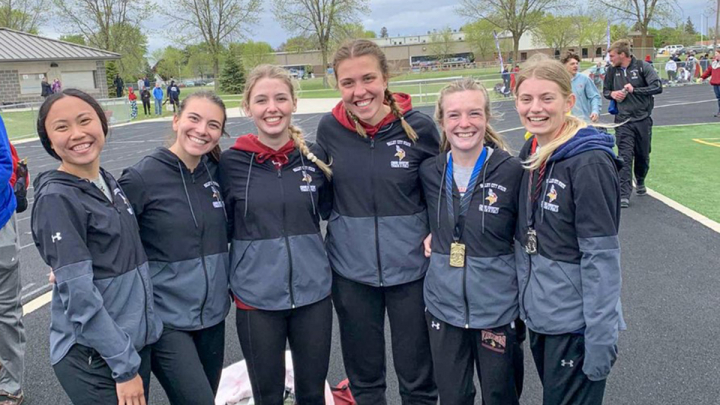 Lauf, passionate about health and wellness, is a dual-sport athlete working her way back into running track and cross-country after suffering an injury last season. Aside from rigorous classes, and athletic commitments, Lauf is helping to plan VCSU homecoming week events and participates in an undergraduate research project.
When she's not enjoying time with her family and friends, studying, or challenging cultural standards of beauty, Lauf is an avid traveler who documents her getaways on social media.
---