Profiles
Hannah Dockter
Oct 10, 2021
Hannah Dockter ('22) reflects on her time within the VCSU Language and Literature department as an English Education major. Hannah is a Valley City native who loves reading and art. 
---
What made you decide to major in English Education?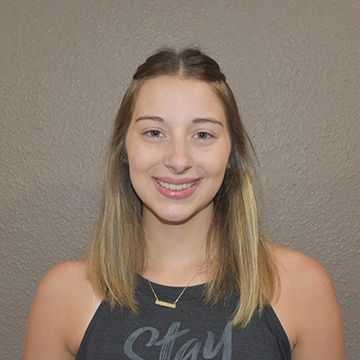 I decided to major in English Education because of the passion that I had in high school for reading and writing. When I first chose this major, it made sense because of my interests and hobbies. However, throughout my college experience, I've become excited about educating young students. I hope to inspire a love for literature in them like my favorite English teachers did for me.
What's your favorite part of studying English Education?
Two of my favorite classes in college were Critical Theory and Creative Writing. I really enjoy discussing literature with the people in my major. I also liked Creative Writing for the challenge that it brought and how I had to step out of my comfort zone. I had to become comfortable with my peers critiquing my work and helping me grow as a writer. As I've dug into my major the past couple years, I've enjoyed learning different aspects of writing and how I can improve on my own.
What have you enjoyed about VCSU's Language and Literature (L&L) Department so far?
I enjoy the people in the Language and Literature Department the most. Most of the students completing an English or English Education degree enjoy reading, writing, and discussing literature. I've made some great friends who have helped make the classes more enjoyable. I also appreciate the professors and how willing they are to help us become better students, writers, and people. My writing has matured because of the advice and criticism I've received in my classes.
What advice do you have for future L&L majors?
One piece of advice I have for future L&L majors would be to get to know those in your classes even those outside of your major. I've found even the difficult classes are easier to handle when you can ask other people questions or even just talk over assignments. The people in my classes have made my college experience better. I recommend connecting as much as possible with those around you.
---
Meet more students like Hannah Dockter