Profiles
Cassidy Hoyt
Sep 19, 2021
Cassidy Hoyt ('23) reflects on her time within the VCSU Language and Literature department as an English Education major. She also volunteers with the VCSU English Club.
---
What made you decide to major in English Education?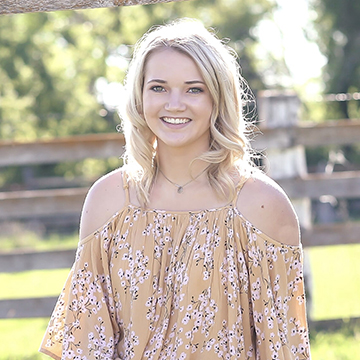 I decided to major in English Education primarily because of my passions for reading and writing. In high school, I had an English teacher who encouraged me to pursue a career in what I enjoy most, and through majoring in English Education, I will have the opportunity to share my love for reading, grammar, and writing with the young minds of future generations.
What's your favorite part of studying English Education?
My favorite part of studying English are both the like-minded individuals I have connected with in my literature and writing courses, as well as the challenging and thought-provoking material I have analyzed in my classes. In my limited experience, I would say learning about different concepts of writing and studying literature from different time periods/parts of the world has been enlightening.
What have you enjoyed about VCSU's Language and Literature (L&L) Department so far?
I would say the people involved in the department. The professors are so knowledgeable in their content areas and are always willing to work with each student individually. I have always been comfortable coming to them with any question I may have.
What advice do you have for future L&L majors?
I would say to simply pursue your academics fervently. Although at times the content you are learning will be challenging, you will enjoy what you are studying. Also, do not be afraid to get involved in clubs (especially English Club or submit to The Forge), as it is a great way to connect with other L&L majors.
---
Meet more students like Cassidy Hoyt